UNITED Metal Recycling Ltd (UMR) has announced the purchase of James J. O'Donnell General Engineering Works Ltd which is based at Atlas Avenue on the Dock Road Limerick.
Established in 1948, O'Donnell Engineering specialises in metalwork design, supply, fabrication, installation and repair works for clients throughout the Mid-west region.
UMR, which was founded by the Donlon and Hegarty families in Limerick in 2010, employs over 120 workers specialising in metal recycling, industrial demolition and waste management all over Ireland.
Sign up for the weekly Limerick Post newsletter
Agreement was reached last month to sell the business, which will continue to operate from its existing base with Jim O'Donnell remaining to support the ownership transition until the end of 2021.
"We are delighted to have concluded this deal with another Limerick business whose values align with those of UMR Group," UMR owners John Hegarty and Tony Donlon stated.
"This was an opportunity we could not overlook given the proximity of our sites on the Dock Road. We feel the area will flourish in coming years and we would like to see the Limerick Docks, in particular, expand, grow and secure its future as a hub of commerce and international trade.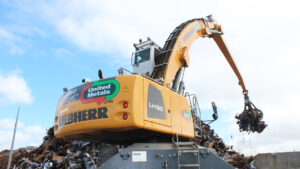 "We want to thank Jim O'Donnell for personally committing to remain on board for a period to ensure a smooth transition. We have had the privilege to work with Jim on various projects throughout the years and we admire and respect his work ethic and business. We wish him and his family all the best in the future."
The deal is the latest evidence of UMR Group's continued growth and commitment to Limerick and the wider Mid-West region. It forms part of UMR's overall strategic investment plan and follows on from a number of significant announcements in 2021.
These include securing tenants for both the former Molex and Avara sites in Shannon, bringing 150 jobs back into the region in the process.
In a statement welcoming the completion of the sale, Jim O'Donnell said, "I am delighted that John Hegarty and Tony Donlon are coming on board with their expertise. We can look forward to exciting times with additional volumes of fabrication generated from their existing portfolio.
"I am looking forward to working with John and Tony for the immediate future with the possibility of retiring in 2022 after 65 years with the company," he added.