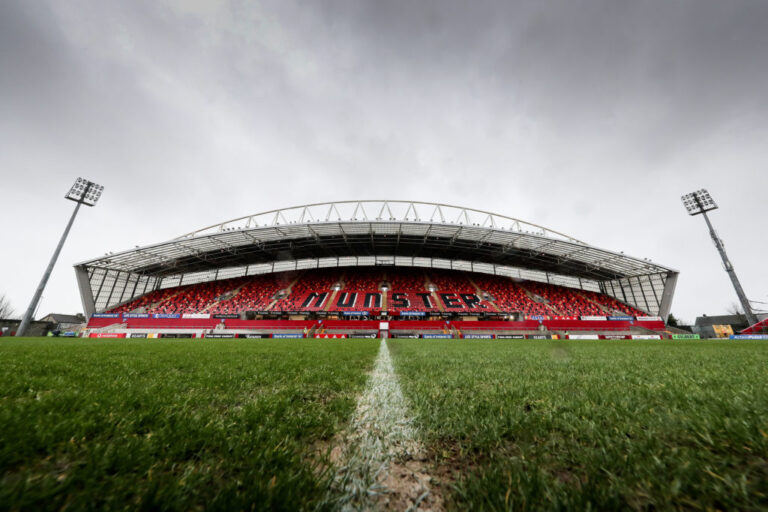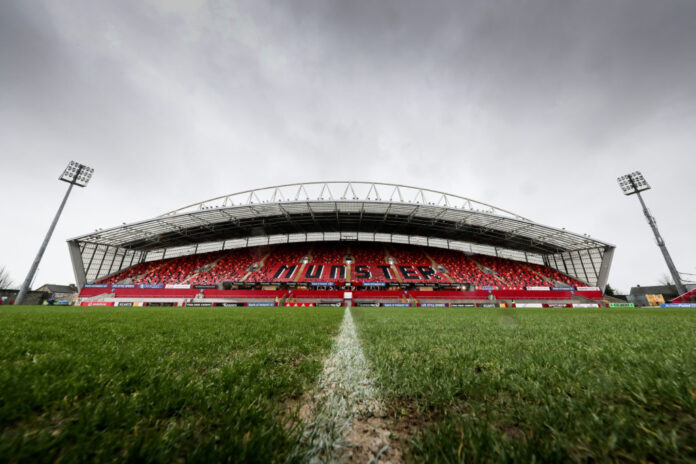 I WAS lucky enough to be in Thomond Park last Friday night for the Rainbow Cup game between Munster and Ulster. Limerick Live 95 wanted me on the radio for some reason so I made my way out to the door across Thomond Bridge with a definite sense of weirdness.
This was my first time in a stadium of any kind since the start of the pandemic and the surreality of it all never fully dissipated. There was a match on – I double checked before leaving the house – but I was used to thousands of people milling around, the smell of chip vans, people hawking unofficial merch with questionable copyright status.
Instead there was a lone couple walking behind me talking about what takeaway they would have later – they settled on pizza in the end FYI – and a few bemused stewards, who kept having to point me in the right direction when I kept walking to the wrong entrance.
On the way to the stadium I was fully convinced that I was walking too fast and that, as a result, I'd fail my temperature check. Constantly walking to the wrong gate in search of the Covid check in didn't help. As it happens, I was actually under the temperature required when I first arrived and had to warm up to get into the right window.
I've been telling people that I was cool for years and now I finally had concrete proof. With my new found chilled out status, I made my way into the stadium and got a little bit gobsmacked at the view as I emerged from the tunnel below the press area.
The pitch looked like a snooker table. The giant stands of Thomond Park looked even bigger with nobody sitting in them. We've a very special place here and a very special club. When fans can go back into stadiums, you really should think about going if you've never been or thought you wouldn't bother because this stadium and this province are a special combination.
I was eventually joined by my broadcast buddy Dan Mooney before the game and we set about watching the Munster warmup. We got to talking about how underrated Conor Murray is, despite the fact that he, with a bit of luck with injury, will soon be a three-time Lion, something that only the likes of Brian O'Driscoll, Paul O'Connell and Ronan O'Gara – all-time greats of the game in this country – have done in an Irish context. He's got 89 Irish caps and, with that same luck with injury, will likely finish up with north of a 100 caps.
He's one of the best known players in the world. How can a guy with that resume be "underrated"?
Well, it's a symptom of the modern game, where power dictates almost everything. If you have power and momentum, you can play. If you don't, then playing to generate momentum can be physically taxing in a way that isn't fully understood until after the game. You never know that you've overplayed a sequence of phases until you start dropping off later in the game so deciding what you do (or don't do) with the ball has never been more important.
Your halfbacks are the ones who make these decisions. Good halfbacks are pragmatic and make good decisions based on their read of the game. The #10 will usually see a wider picture of the game, like whether or not the opposition line is unbalanced at the edge or giving up mismatches in the line.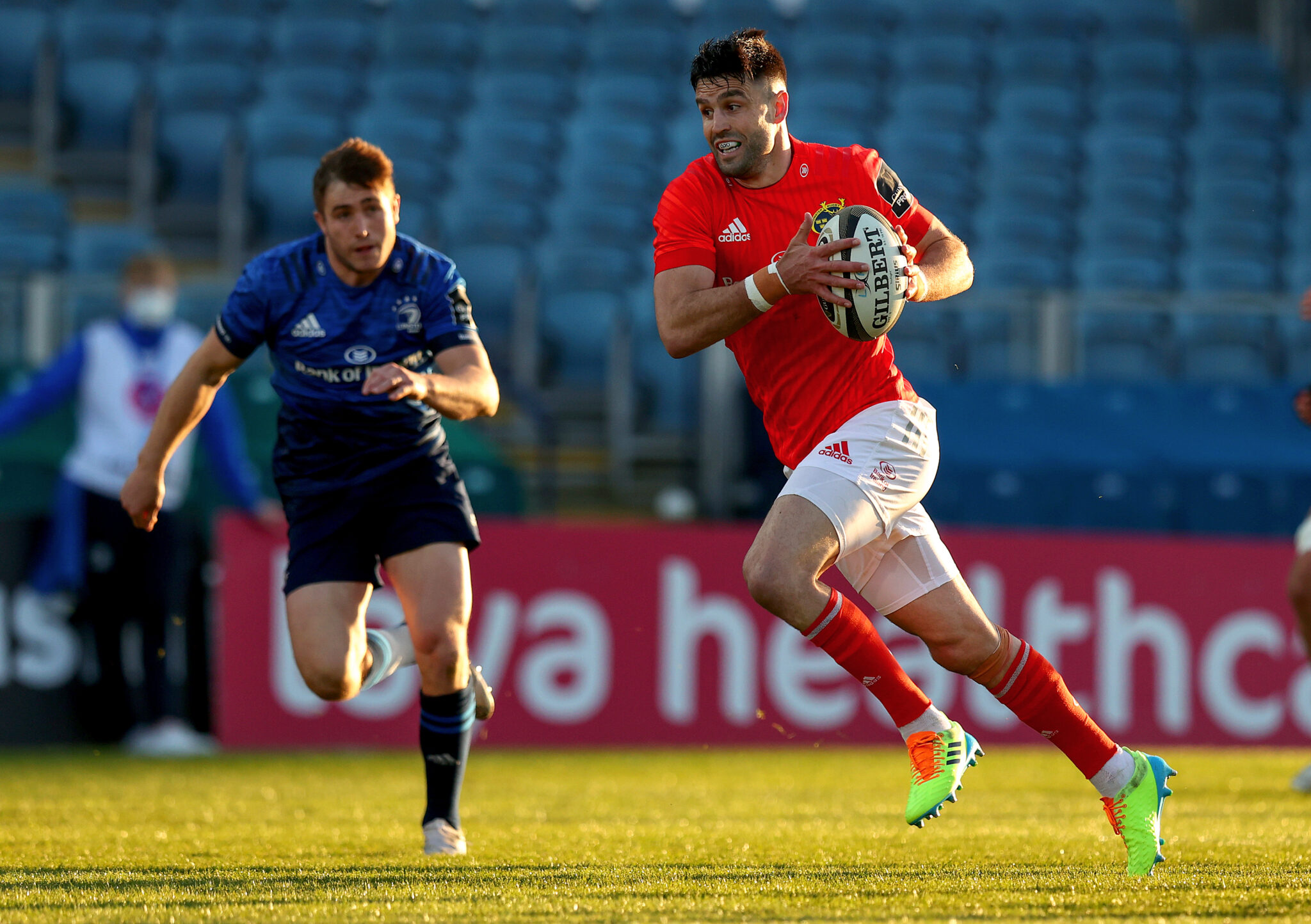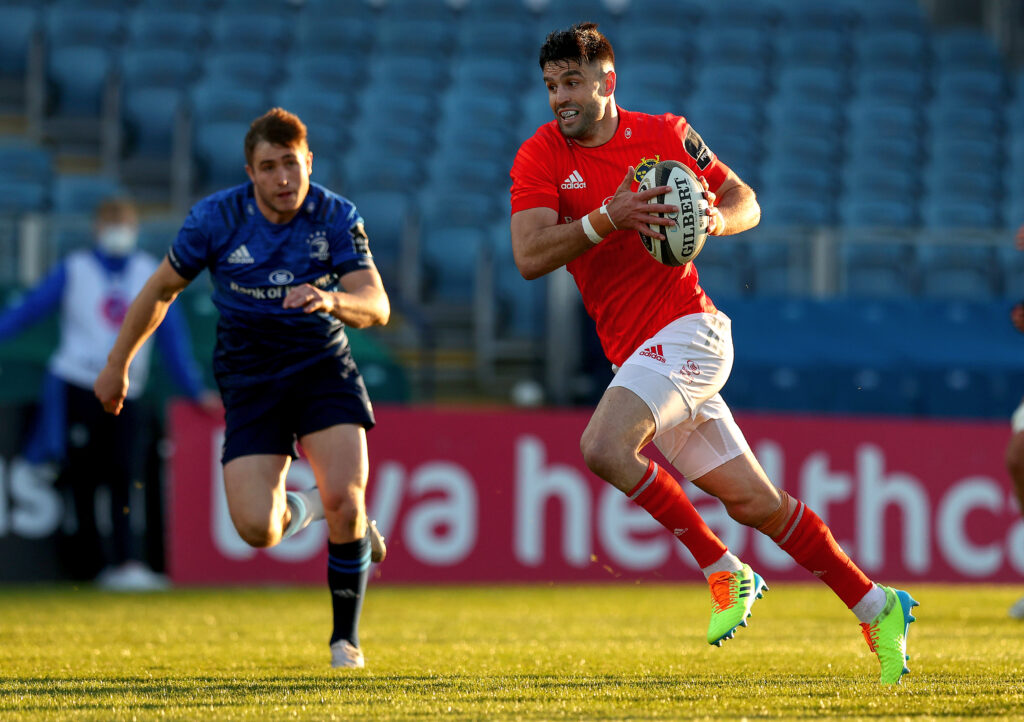 The scrumhalf has a really good view of the collisions so can make decisions based on how that platform is performing – going forward and producing quick possession, let's play. Going backwards or playing static over two or three phases? Now a decision needs to be made.
Essentially, are you "out of ideas" or has the scrumhalf decided that, actually, we're losing these collisions so we need to reset.
The scrumhalf touches the ball more than anyone so when a player like Murray comes along who is more than capable of making and then executing tactical decisions on his own, he ends up taking the blame for the cause of kicking, rather than the kicking itself.
When Ireland and Munster lose collisions, Murray takes the flak because it's him who realises this fact first so he takes it on himself to do something about it.
In a world where 10 good tactical kicks are worth about the same as one average offload, that's how a guy like Conor Murray can be underrated.
The post Tom Savage: 'Underrated' Conor Murray deserving of third Lions Tour appeared first on Sporting Limerick.