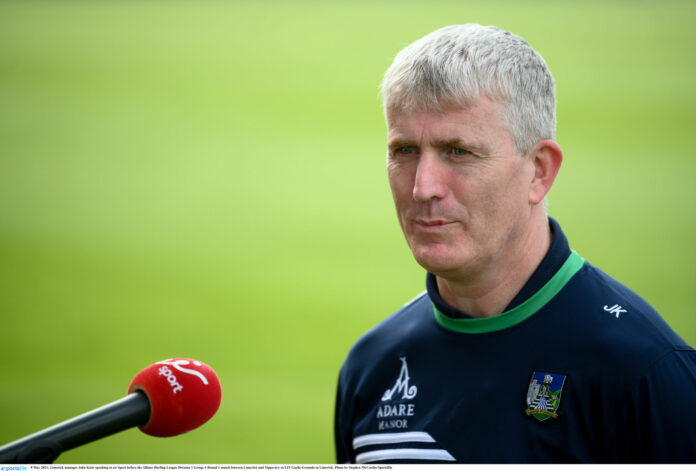 LIMERICK's long undefeated run came to an end in Salthill yesterday as they lost out 0-26 to 1-17 against Galway in the second round of the national league.
The hosts were full value for the win as they out fought and out thought the defending champions which Limerick manager John Kiely admitted.
However, the Galbally man spoke strongly about the state of the game with the worrying amount of frees being given in each game this year.
"It's a worry for the game as much as it is for us. Having seen two games now I would have major concerns for where we are at. Clearly we have to take responsibility for our own performance levels and we do and nobody will take it more on the chin than ourselves in our own reflections and analysis our of the game and our response to that in training during the week.

"However it does appear that the game has changed in the last four months while we were all at home.
"We had nobody here today watching the game and 12-months time we won't have anybody watching it if it's 36 frees that they are going to be sitting down to watch and however many restarts, maybe 60 and however many sidelines. I think the people at home today were saved €20 because that wasn't a spectacle that anyone would like to be part of.

"Unfortunately we are in the position that we are in now for two weekends in a row where we should have been talking about how great it is to have the teams back on the pitch and the quality of performances but we are stuck on this area where we are discussing rules and we never had to have those conversations in the past. I can't remember, and I am involved a long time, having to have conversations about rules.

"Why have we come to the point where we had such a fantastic game that everybody was enjoying and now we are in a situation where we are having deep conversations about rules, it's so disappointing".
Watch the full interview wtih Kiely below.
The post WATCH: John Kiely on the 'major concerns' facing the game of hurling appeared first on Sporting Limerick.