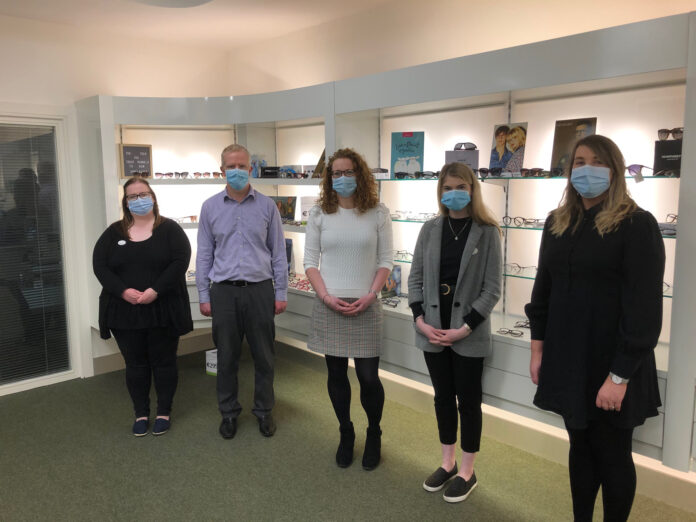 CASTLETROY Park Opticians are making  ten years in business by extending a special thank you to customers and patients for their continuing support, particularly in such challenging times.
Owned by optometrist Daniel Casey, the locally owned business is situated in the Castletroy Retail Centre beside the local Bank of Ireland branch with free parking available for customers.
Reflecting on the gradual easing of Covid restrictions, Mr Casey said, "We are delighted to be able to continue to provide an Optometry service to all our patients  and look forward to do so well into the future.
"Susan Hill is our Senior Optometrist and between us we have over 40 years experience in optics. We both have a special interest in new innovations in contact and spectacle lenses regarding myopia (short sightedness) control and management of VDU-related eye issues.
"Trina is our shop and lab manager with over 15 years experience in optics while Margaret our optical receptionist has been with us over three years. Aoife is a third year Optometry student and has been with us for over two years.
"If qualified eye examinations and a selected range of glasses are covered by medical cards or PRSI entitlements and we can provide this service with a full eye exam costing €30," Mr Casey added.
Opening hours are Monday to Friday from 9.30am to 5.30pm and on Saturdays from 10am to 4pm.
#LimerickPost #KeepingLimerickPosted #sc