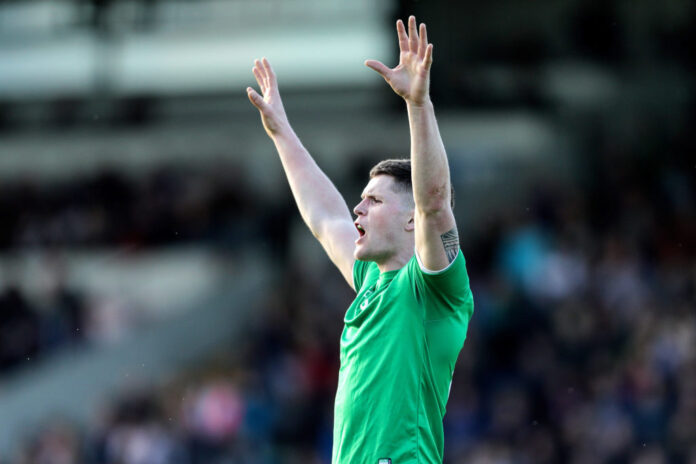 IN the aftermath of Limerick's agonising defeat to Kieran McGeeney's Kildare in the 2012 All Ireland Championship, the Armagh legend spoke to our deflated dressing room. Normally the words uttered in these instances would ring hollow with me, still trying to come terms with the reality of defeat. But this time I lifted my head and listened. After praising the group for the fight shown, and the football played, he finished with somewhat of an impassioned plea.
A bit of time passed before I really thought about what he said. And why he was right. I came to the conclusion that, apart from some cruel luck at times – dropping from Division One to Division Three when the leagues were "revamped", and twice relegated on six points – the main reason for this was consistency. Putting good performances back-to-back always proved difficult. We tended to raise our game for the supposed better opposition but then drop standards in games we were maybe expected to get a result in.
Sign up for the weekly Limerick Post newsletter
All of which meant Limerick tended to yo-yo between the divisions. Billy Lee was quick to say after the game Saturday that "one swallow doesn't make a summer". He will know better than anybody that consistency is needed if Limerick are to get where they want to. But there are signs that they are climbing that hill!
First off though, the win over Tipperary on Saturday was massive. Defeating the reigning Munster Champions, albeit short a couple of regulars, is no mean feat.
It gets Limerick up and running on their return to the higher division, in a year where the reduced league groupings mean you don't have long to acclimatise. It also possibly laid to rest some of the demons from that cruel Championship defeat in November, at the same venue.
On that occasion, a poor third quarter showing allowed The Premier back into the game. This time however, it was the men in green and white who laid the foundations for victory in the "Championship" quarter. I'm not sure was it their annoyance at being made to wait out on the pitch for their opponents to reappear, or the strong words maybe that management delivered at half time, but Limerick flew out of the traps.
Danny Neville, who had had a quiet enough opening half, had 1-1 registered within ninety seconds of the throw in, the goal one for the highlight reel. And the domination of the Tipperary kickout created the launchpad for an attack that scored 1-4 in the opening five minutes of the half.
View this post on Instagram
By the second water break, Limerick had turned a two-point deficit into a five-point lead. It really was a top-drawer quarter and should act as the "gold standard" template for the group moving forward. Out of nine attacks, Limerick registered 1-6. Dublin-esque figures. And Cillian Fahy was unlucky not to add to that from a rare high ball in.
Limerick won five of the seven Tipperary kickouts, as well as both of their own. Possession is everything obviously, but where Limerick were slow and ponderous for a lot of the first half, they were now running hard at the Tipp defence, moving the ball at pace and keeping it out of swarm tackles. And out of possession, they denied a dangerous Tipp attack much space and forced a number of energising turnovers, emphasised by the distinctive "YESSSS" from Donal O'Sullivan, who was largely untested.
The introduction of Iain Corbett and Brian O'Donovan in particular helped add potency to the Limerick attack, while the experience of Brian Fanning and Sean O'Dea ensured there was no repeat of the Tipp resurrection.
That consistency piece may have Billy and his management team searching for the reason behind the opening twenty-five minutes of the game, where Limerick struggled with their shot selection and attacking play.
To their credit, during this difficult period it was the play of Hugh Bourke, Darragh Treacy and Tony McCarthy that kept Limerick in touch. Indeed, the Adare man was at the heart of so much of the good stuff that Limerick produced in the attacking third, always showing for the ball and using it intelligently.
Limerick will need to utilise more of this interplay when facing a packed Offaly defence in Tullamore next Saturday. They showed in their win over Wicklow in Aughrim that they will invite ball carriers into traps and are then adept at breaking at speed once a turnover is forced. Limerick will need to display patience when faced with this but should head up full of confidence after taking another significant step in their journey.
And hopefully there might be a few more swallows in the sky come Saturday evening.
The post Pa Ranahan: Limerick head to Tullamore full of confidence after Tipp triumph appeared first on Sporting Limerick.