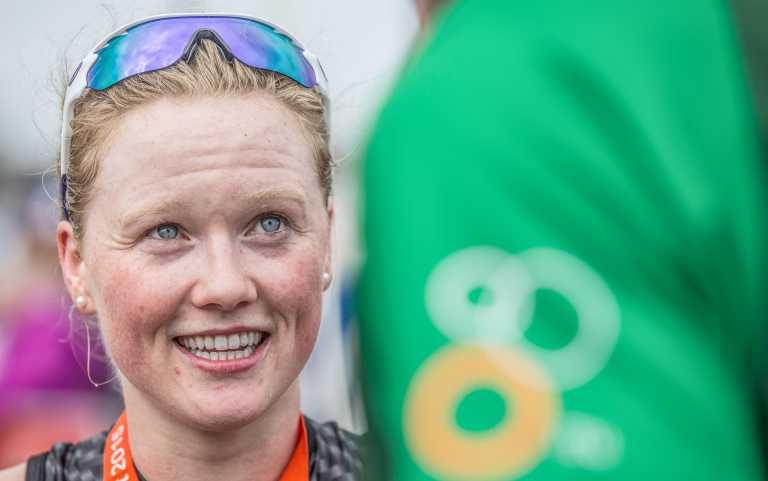 LIMERICK woman Carolyn Hayes just missed out on first place in the World Triathlon Cup Lisbon in Portugal over the weekend.
Those were the words of Newcastle West's Carolyn Hayes after she finished second at the World Triathon Cup Lisbon on Sunday.
After a strong opening to the race that saw her take a twelve second lead into the final 5km of the event. In the end, she was caught in the final lap by two time Olympian Nicola Spirig who pulled away in the final kilometre.
Despite this, her podium finish secured some valuable points that will put her in a more comfortable position on the road to Tokyo 2020.
In the wake of the race, Hayes said,
"I'm a bit annoyed to get caught in the last kilometre and a half but there are worse people to be caught by than a two time Olympian. I'm thrilled, I really am.

I've worked really hard over the last year and a half. I'm very confident on the bike so I knew if it came down to a running race I would be okay. Everyone is racing thinking I want to go to the Olympics so I kept digging in and I was determined to catch that front group. So I'm thrilled."
Hayes finished with a couple of words as Gaeilge thanking all those who have helped along the way.
Check out the post race interview below.
The post Limerick's Carolyn Hayes moves closer to Olympic Qualification after podium finish at World Triathon Cup Lisbon appeared first on Sporting Limerick.