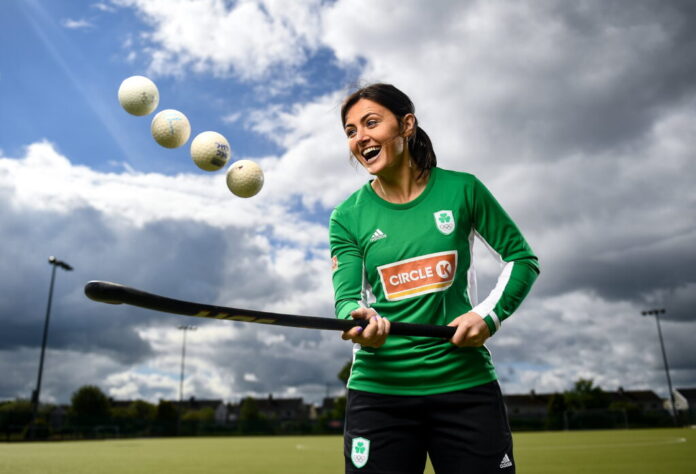 AS one of Ireland's bright hopes ahead of a busy summer of Hockey that will culminate with the Tokyo Olympics, Limerick's Roisin Upton says the sport is in a good place locally.
The Catholic Institute star is two from the club that were recently named in the Irish squad for June's European Championships in Amsterdam.
After helping the national side to the final of the 2018 World Cup, Upton is hopeful that her story can help inspire those in Limerick and Munster which is lagging behind its counterparts in Ulster and Leinster.
Speaking at at the launch of Circle K's To Team Ireland initiative, Upton spoke about the development of the sport in Limerick.
"From a development point of view, Munster is behind Leinster and Ulster. Since I was in secondary school, Crescent have been competing in all competitions. There is a lot of talent coming through in hockey down here. In one sense it's just the opportunities to showcase your talent. If you're not coming through an Irish underage team, when do you get seen.

"So for the last two years, it's been great to be back up in the EY1, that's made a huge difference. And obviously even having like minded people around. Me and Naomi (Carroll) came back from Cork to Catholic Institute and not to sound cringey but if you can't see you can't be it. And the girls can see it's doable.

"There is a lot of talent. Its about keeping them in the sport and supporting them. We need to get S&C's down here. There's physical gains that we might not have that they have in Ulster and Leinster. It's about trying to bridge the gap but there is definitely hockey talent coming through."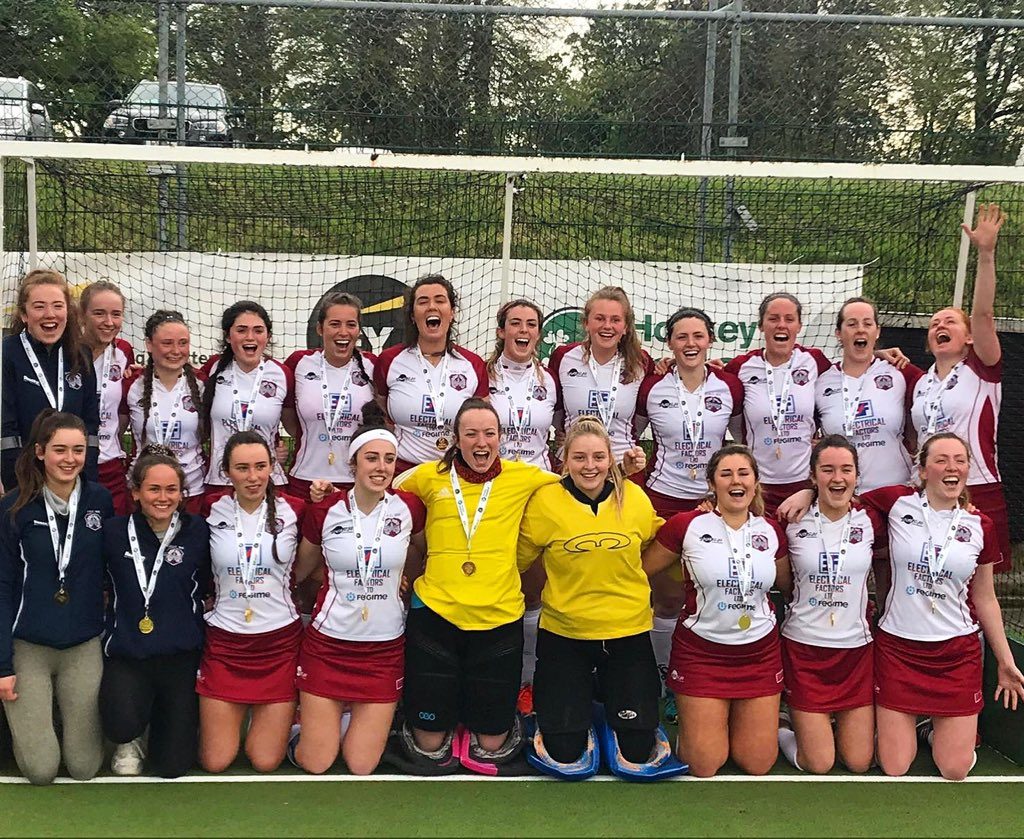 Alongside her Catholic Institute teammate Carroll, Upton lined out for the Limerick Ladies Footballers at underage levels with a Munster championship medal among her impressive collection as she recalls.
"We played on the same U12's and U14's teams together. We actually won a Munster championship U12's, we beat Kerry in the final."
While the Olympics is obviously the pinnacle for most sportspeople, Upton and co are busy preparing for the European Championships next month in the Netherlands.
Ireland are one of eight teams travelling to Amsterdam with the Irish having never reached the last four of the competition.
In 2018, Ireland reached the World Cup final where they were humbled by World No.1 Holland who won convincingly 6-0 in the decider.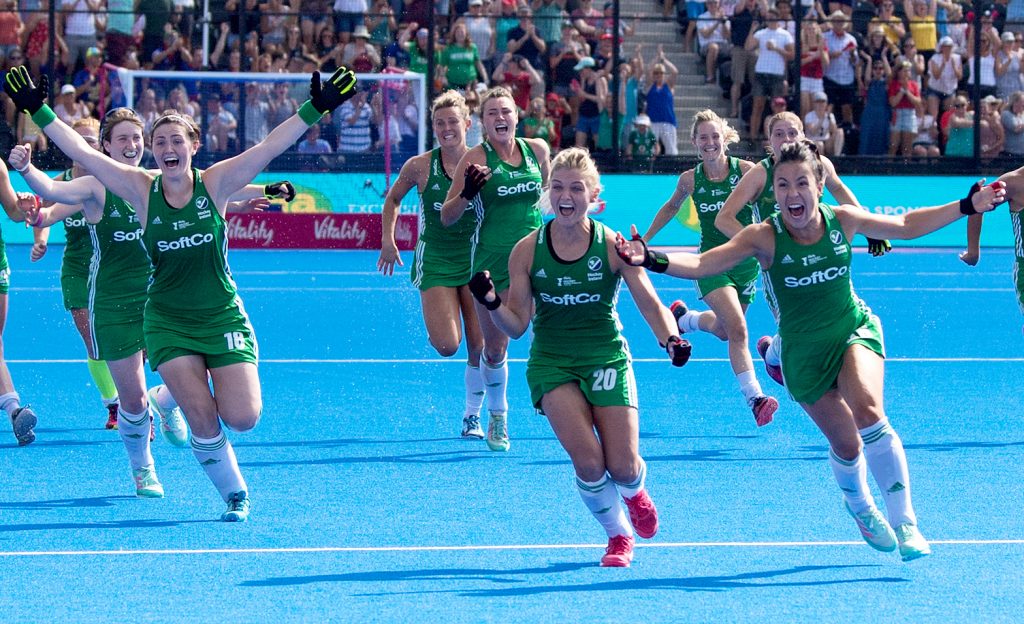 At the Euros, Ireland face the Netherlands on June 5th in a rematch of the 2018 World Cup final. Then on June 7th, they face Scotland before closing out the group stages on June 9th against Spain.
After a lengthy wait for international competition, Upton is excited to get started.
"Really looking forward to them. It's been a long wait to have a tournament since last summer when the Olympics were cancelled so just cant wait to get over to Amsterdam, they just announced they will have some spectators so that will be great. And an opening Saturday night game against the Dutch is what you want.

"There's a lot to be taken from it across a number of levels. We don't want them to be seen as a six goal better team than us. 6-0 doesn't reflect where we are in the world ourselves and I think we have bridged that gap since. The proximity of the games at the world cup and the heat are reasons.

"So we want to put down a marker that we have narrowed that gap and as you said we might have gone into that World Cup final a little naïve. I definitely went in believing we could win but against the Dutch you have to be realistic and you have to stay in the game. You can't be conceding goals as lightly as we did or taking as many risks as we did.

"But I don't think they are too keen on playing us at these Euros. They have a busy schedule with the Pro league so I'm looking forward to the first game."
Sean Dancer's 18-player panel for the championships features 12 of the 2018 World Cup silver medal-winning side and 13 of the team that won qualification to the Olympic Games in November 2019 in a dramatic shoot-out in front of a packed-out Donnybrook Stadium.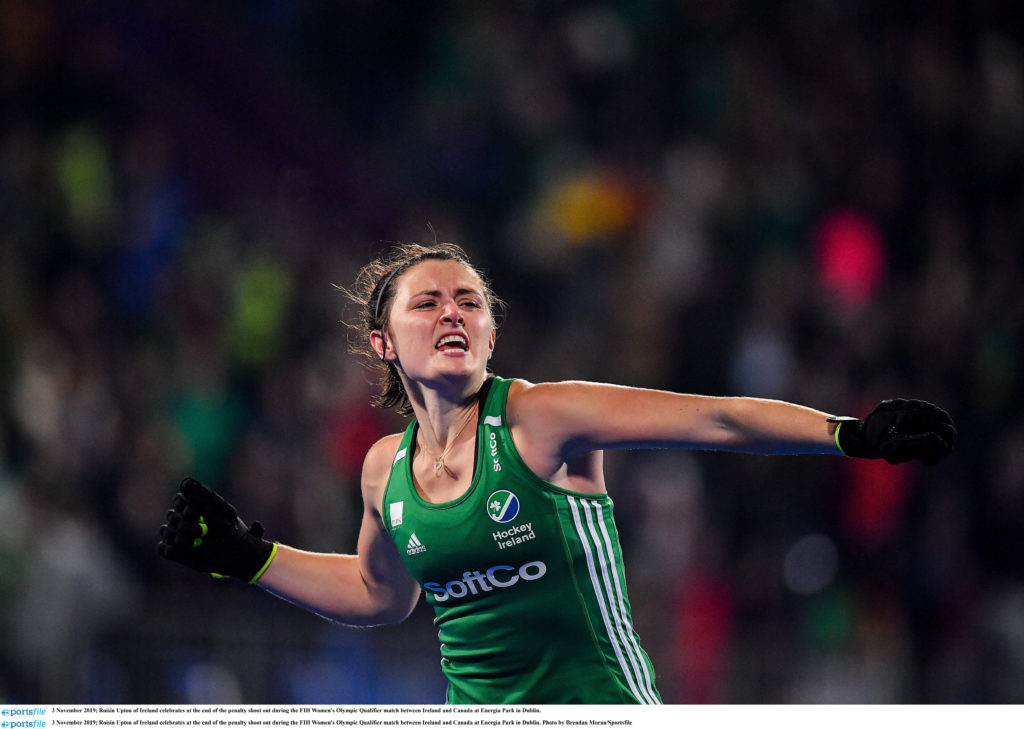 And with such a quick turnaround to the games in Tokyo, Upton says the side is well conditioned to tackle a pair of competitions in back to back months.
"The squad are in a much better shape to be able to deal with peaking for two international tournaments. We are working with the physiologist and preparing for that."
Irish women's hockey player Róisín Upton at the launch of Circle K's To Team Ireland initiative, giving the Irish public the chance to show off their creativity by drawing or writing a picture or message on a postcard in support of Team Ireland. Pick up and return your postcard to your local Circle K for a chance to win some fantastic prizes. Visit www.circlek.ie for more details.
The post Roisin Upton excited by "hockey talent coming through" in Limerick appeared first on Sporting Limerick.