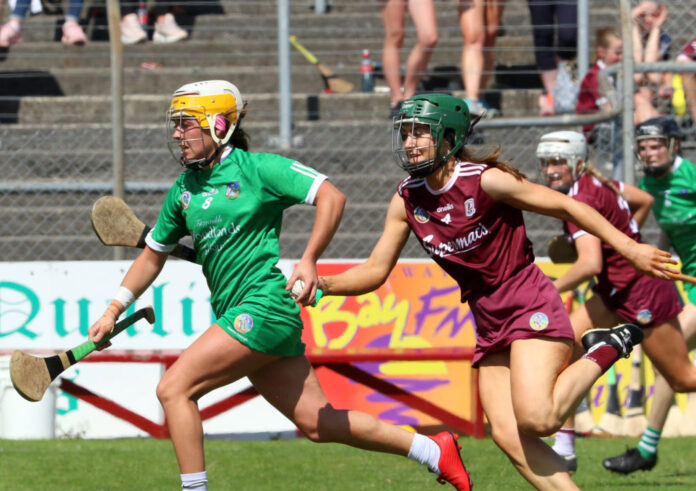 LIMERICK Camogie face into a double header of action on Saturday when the Seniors take on Galway in Division 1 and the Juniors face Waterford in Division 3.
The seniors secured a place in the knockout stages of the league last weekend with a win over Clare and manager Pat Ryan says they are looking forward to testing themselves against Galway on Saturday with nothing to lose.
"It was great to get the win but it starts all over again. We enjoyed the moment but we are back down to earth again. Sunday will be a big one, Galway are very skillful but it's great to have that match to look forward to.
"We are in a habit of winning now and that instills belief. A team that are in a rut, you have to get that win and a few results. Sunday is a big step up and we can really have a go at it because we are in the quarter finals anyways. We can see where we are at up against Galway."
Ryan is also in charge of the Junior side who will also be seeking a place in the knockout places on Saturday when they face Waterford in the curtain raiser in Kilmallock.
The mood is high in the camp according to Ryan with both sides undefeated thus far.
"Everyone is trying so hard to get on it and some aren't happy to be getting on but that's what you want is people fighting for places. You can see it at training so we will be confident on Saturday."
Watch the full interview with Ryan below.
The post WATCH: "Everyone is fighting so hard to get on" – Pat Ryan on competitive camogie squads appeared first on Sporting Limerick.