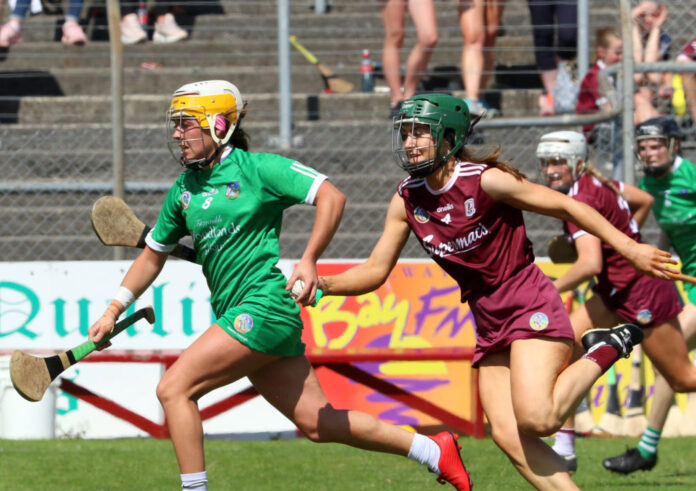 IN a double header in Kilmallock on Saturday, the Limerick Junior team were winners over Waterford while the Senior side lost to Galway.
Despite the results, both teams will move into the knockout stages with the seniors meeting Kilkenny in the Division 1 quarter-finals while the Juniors meet Wexford in the Division 3 semi-finals.
Reflecting on the 3-13 to 0-7 loss to Galway, manager Pat Ryan was upbeat about the learnings his side will take from the game.
"We battled hard but you have to take all your chances against Galway and we didn't do that today. But look it was a great match to get ahead of a quarter-final next week. That's what it is all about and we will lift ourselves for that next week!"
Earlier in the day, Ryan was glowing in his praise of the junior team who beat Waterford 1-10 to 0-5 in a dominant display.
After that game, he indicated to a bright future in Limerick Camogie as he said,
"They're very young but there are some super leaders there. They're ahead of their time in terms of maturity and the future of Limerick camogie looks good if these girls can be looked after and kept at it."
The post WATCH: Pat Ryan reflects on contrasting results for the Limerick Camogie teams on Saturday appeared first on Sporting Limerick.