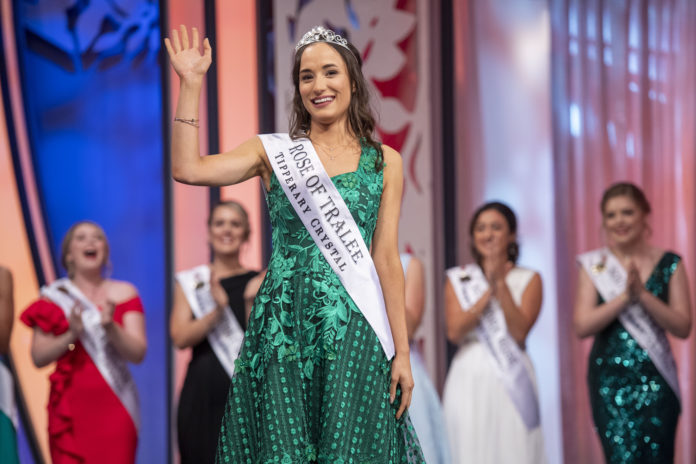 THE Rose of Tralee Festival has been postponed for a second year, due to Covid-19.
The CEO of the Rose of Tralee International Festival, Anthony O'Gara made an announcement on Monday confirming that the annual festival will not be going ahead this year.
Sign up for the weekly Limerick Post newsletter
"Since last years postponement, we have been working on how best we could safely deliver some, or all, of the 2021 Rose of Tralee International Festival events at home and abroad."
"Sadly, the time frame envisaged to safely steer our communities out of this pandemic, and our responsibility to positively support those efforts, mean that we will not be able to have a festival again this year, which is immensely disappointing for all of us involved", said Mr O'Gara.
Presenter, Daithi O'Se, spoke on the lunchtime Talk About programme on Radio Kerry and said he was "gutted" for the town of Tralee.
As it is such a large festival, it would be difficult to safely hold the events and adhere to Covid-19 government guidelines.
"It's just the fact that the festival is so big. You're talking thousands of people out on the street for the parade. You are talking about 2'500 people inside in the Dome. It's just the grand scale of it means it can't happen", said Mr O'Se.
"But to be honest I am really gutted for the town of Tralee and the people of Tralee and the businesses of Tralee. It's heartbreaking for them".
The festival typically generates between €11 and €20 million euro each year in County Kerry, so it is said to be a "huge blow to the tourism-dependent county".
Tom Cranley, The Limerick Rose Centre coordinator has said "Of course it's disappointing that we cant make our trip to the kingdom, but understandable that the festival can't happen this year.
"Sinead has been a fabulous representative for Limerick and the International Festival throughout and will be thrilled for the next class of Roses to get to experience Tralee. We hope Limericks passionate support for the festival will continue for years to come". he added.