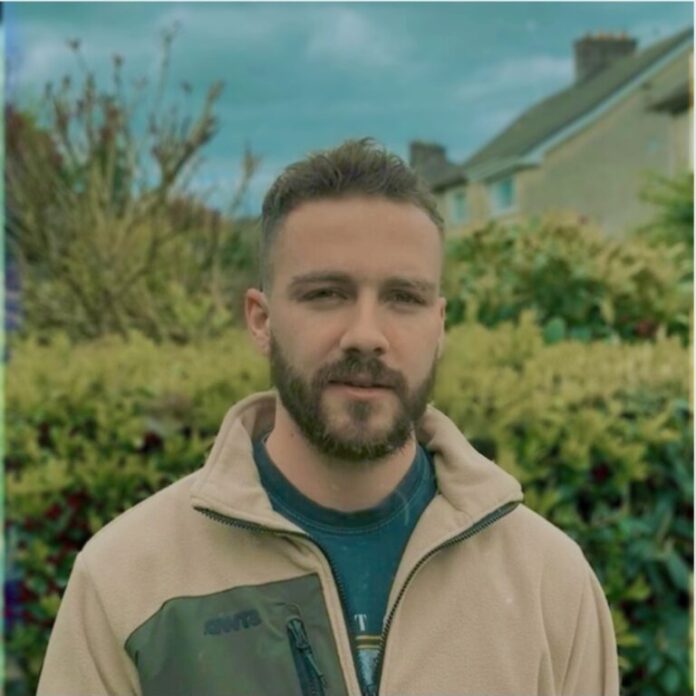 SINGER songwriter Aaron Hackett from Dooradoyle in Limerick released his new album 'Public Interest' on Friday.
The album was released while Aaron is doing a masters in song writing at the University of Limerick, which he had started in September.
Sign up for the weekly Limerick Post newsletter
His initial single 'Habitat' which was also released on the album was released in February and had climbed to 2nd in the Irish iTunes Charts.
Swiftly followed up by another single in April 'reading on the internet'  came in at 3rd  in the Irish iTunes Charts leading to well-deserved recognition.
Following such impressive singles , Aarons releases would soon lead the way to producing the highly praised album.
While speaking on the album Aaron stated : "It's been great. It's been absolutely amazing, I put out the first single back in February, I didn't have any crazy expectations and they came in quite high in the charts which was brilliant, the album dropped then on Friday and that came in at number five on the Irish iTunes Charts, which is mad I didn't even think people bought albums anymore".
Aaron began writing during the lockdown last year and utilised time at home to write and put together the album which represented and embodied the feelings he had during the pandemic " The songs are about how I felt throughout lockdown and how my idea of the music industry has changed, so that's kind of what it is about".
The talented musician described the particular songs that spoke to him and the message he wanted to convey "The song May it's the fifth song on the album and basically, the idea for the song is it tells a story, this singer songwriter called May, she's just this essential character that loves writing, takes no heed of critics and just kind of keeps pushing through and eventually makes it somewhere in her career and I think I was just channelling everyone on my course and all the kind of shared experiences".
The Limerick singer is already looking forward and refuses to rest on the instant success of the album as he added "Ive already one or two songs for the next one, I'm constantly pushing through making new stuff, so maybe even by the end of summer, I'll have some fun, so we'll see".
'Public interest' is available on all streaming platforms currently and shows no signs of dropping in the charts anytime soon as the future looks bright for the young Irishman.
wrote this song for my fellow songwriters & artists. it's about being assured that your work is worthy and unique. https://t.co/lXfUrd5oYu

— Aaron Hackett (@aaronhackett13) June 1, 2021
My album is number 5 on iTunes! Wow, thank you all so much for the kind messages and the support, it's been amazing 🤩 pic.twitter.com/oMzPr6msM8

— Aaron Hackett (@aaronhackett13) May 28, 2021