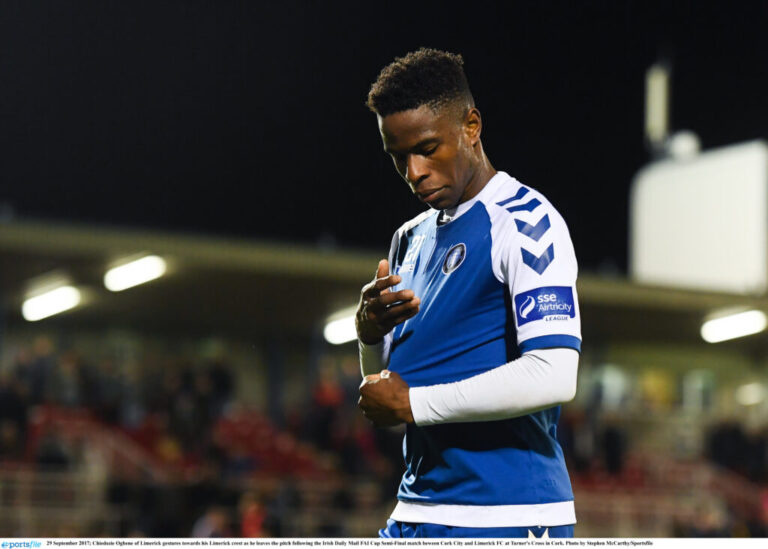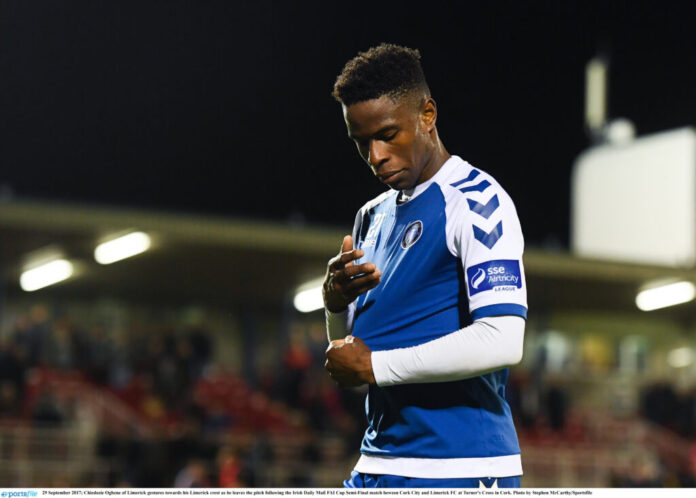 CHIEDOZIE Ogbene made history as he made his debut for Ireland in the 0-0 draw versus Hungary, becoming the first African-born player to make an appearance for Ireland.
Born in Nigeria, Ogbene moved to Cork in 2005, and the former Limerick FC winger earned his first cap in the 89th minute of Tuesday's game, almost scoring the winner with his first touch, only for it to end up in the side-netting.
Ogbene spoke of the joy being the first African-born player brings him.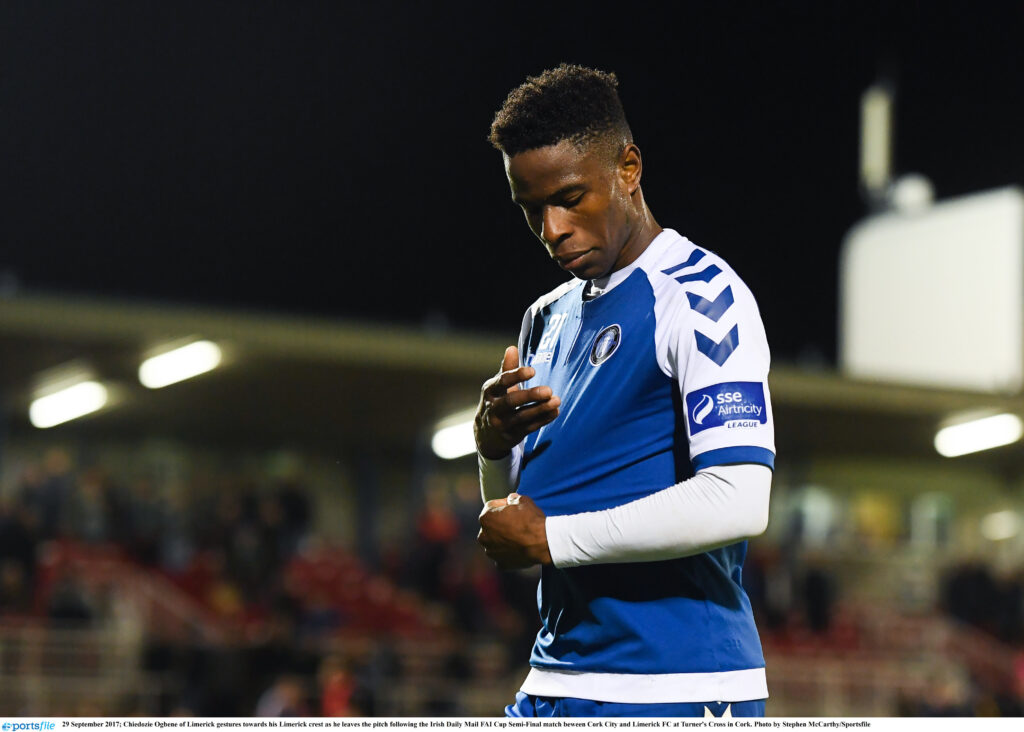 "To be titled the first African-born, I'm really blessed and it's a huge honour, something that I want to inspire everyone else to, to follow their dreams" Chiedozie Ogbene
The 24-year-old listened to the booing of the Irish players taking the knee before the game and found himself thinking what it'd be like to come off the bench and hit the booing fans where it'd hurt them most.
Ogbene hasn't forgotten the importance of the grassroots football in Ireland.
"Being from the League of Ireland and coming from that tough structure of football, just to showcase if you believe and never give up, what can happen," he said.
The summer break leaves time for the squad to recharge their batteries ahead of some important qualifiers. Having enjoyed his time with the squad, Ogbene is said to be hoping to break into the next of Stephen Kenny's squads.
"This is really a wake-up call. I have got the taste of it and I'm hungry for more. I am driven, so I'll take pre-season to be as sharp and fit as I can to give all I can. These opportunities don't come too easy so I'll do all I can to be here."
The post 'A huge honour' – Former Limerick FC winger Ogbene makes history with Ireland debut appeared first on Sporting Limerick.