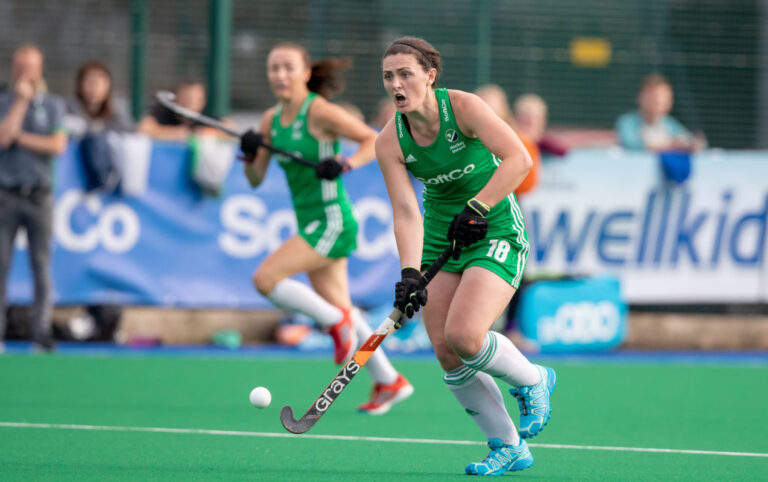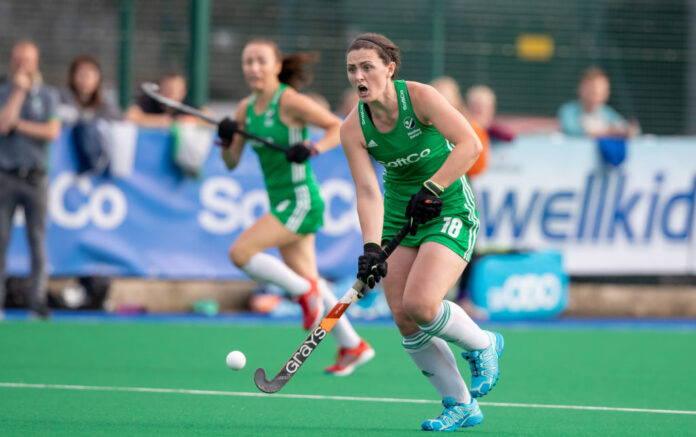 IRELAND'S EuroHockey hopes came to an abrupt end in Amsterdam on Wednesday as their final pool game against Spain results in a draw.
The one all draw removed all possibility for the side to progress to the EuroHockey semis as Spain advance due to goal difference throughout their pool games.
Ireland were given a superb start from Roisin Upton, who found the back of the net just three minutes into the final pool game.
The goal was created by her Catholic Institute team-mate Naomi Carroll, who won an early penalty corner creating the chance. Upton's drag took a small deflection off a Spanish defender before it flew past spanish keeper, Maria Ruiz.
With the only point on the board, Ireland spent most of the game defending against the dominant Spanish side. Ayeisha McFerran's supreme goalkeeping and some fine line defending from the Irish was the only thing keeping the score in their favour.
The Spanish equaliser came in the the 13th minute from another swift corner as Maria Lopez picked out Begona Garcia on the back post from where her precise shot found the Irish goal.
The dominant Spanish side remained proficient as Ireland continued to react to the Spanish attack, showing little sign of scoring or returning the pressure.
Both the Irish forwards and midfield were constantly dropping deep to help the defensive effort and there was rarely an out ball for the Irish, resulting in them repeatedly giving away possession cheaply.
Despite the consistent pressure applied by Spain, they failed to find a second goal. Despite coming close on many occasions, Spain seemed to find themselves on the unlucky side of all attempts. Maria Lopez's corner strike hit the post, having taken a deflection off Katie Mullan's stick. Tice and Roisin Upton combined to deny Lucia Jimenez on the line after Garcia had set her up in front of goal, while McFerran made a fine double save from Berta Bonastre and Alicia Magaz four minutes from time before saving Carlota Petchame's corner strike in the final minute.
The post Upton scores but Spain deny Ireland a place in the EuroHockey Semis appeared first on Sporting Limerick.