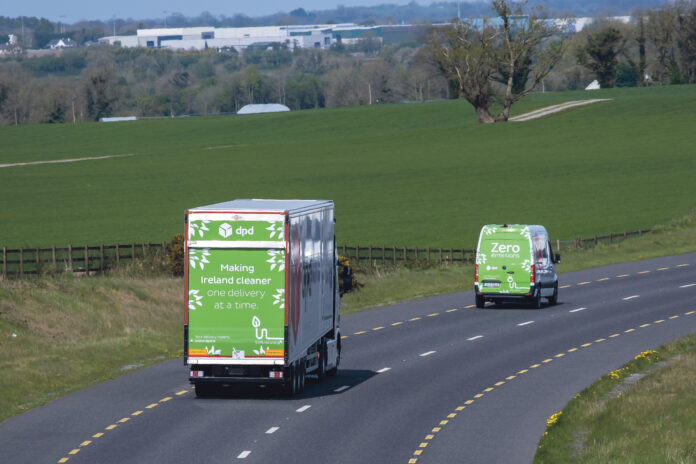 DPD Ireland, the country's largest dedicated parcel carrier, has seen phenomenal growth over the last 18 months as online shopping volumes spiralled as a result of Covid-19 restrictions.
Last year the business delivered 35 million parcels – more than 40 per cent more than 2019! The trend has continued into 2021 and while the opening of bricks and mortar stores has encouraged shoppers back into shops, for many of us, our habits have changed for good. Online is here to stay.
Sign up for the weekly Limerick Post newsletter
DPD Ireland operates 34 depots across the island of Ireland. With more than 2000 vans on the road, the drivers are brand ambassadors not only for DPD, but of every business on whose behalf they deliver.
The state of the art scanner technology used by the drivers to handle their deliveries provides real time updates on the parcel's location through the delivery journey.
With further development of the DPD hub infrastructure planned for this year, and a major focus on sustainable delivery practice with the rollout of electric vehicles in major urban areas, DPD is ensuring that the business is well prepared for continued growth and expansion.
The DPD Limerick depot is key to DPD's Mid West operation. And now DPD is seeking a Network Member to take the helm at DPD Limerick – the Network Area is currently for sale.
What a great opportunity to join a thriving business with continuing growth potential. See https://dpd.ie/About-DPD/Network-Member-Opportunities for more details.