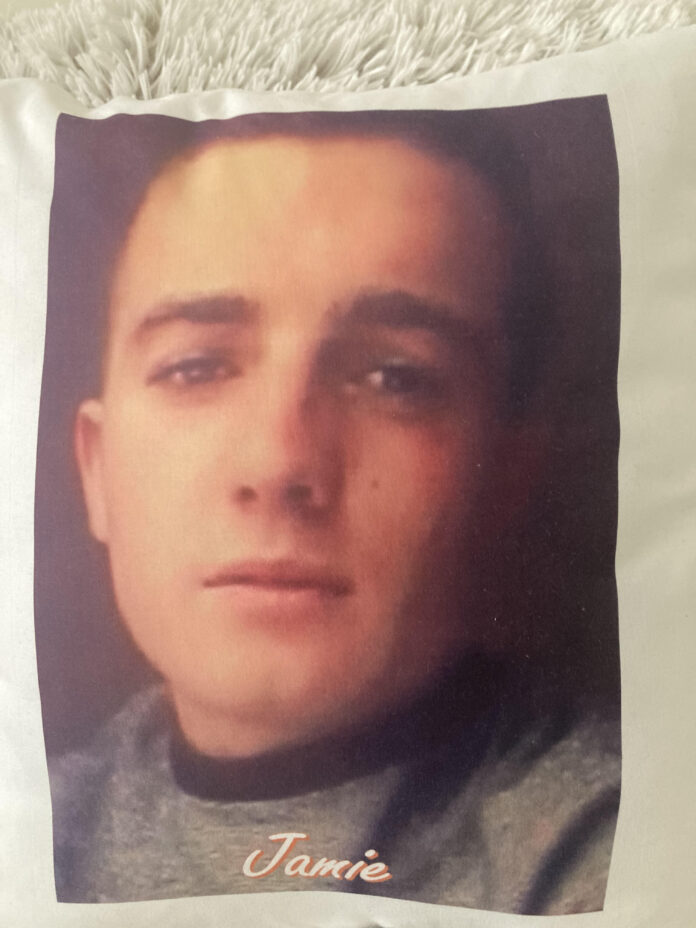 THE mother of a Limerick man stabbed to death at a Clare nightclub four years ago, said she fears she may die before she sees the man accused of her son's murder face trial, after she was diagnosed with a brain tumour.
Speaking at her home in Mungret, Sharon Higgins revealed she was diagnosed with a brain tumour shortly after her son Jamie's death in 2018, and that due to the tumour growing she may not live to see her son's alleged killer be tried in court.
Sign up for the weekly Limerick Post newsletter
Talented soccer player Jamie Higgins, (23), died after he was fatally stabbed at the Shannon Knights nightclub, Shannon town, on March 18, 2018.
"I'm dying slowly inside, that's the truth, because my heart is broken. I just feel…what can I do, it's gone over three years and there's no-one in prison for it, and the trial has been delayed, " Ms Higgins said.
"All I want is to see justice for my son. I would obviously like the trial to be dealt with as soon as possible because of my tumour. I don't know what else to do, I just want it dealt as soon as possible, because he deserves justice."
Nathan O'Neill, (22), of hill Top Drive, Dooradoyle, Limerick, was charged with Mr Higgins murder on March 26, 2018, however his trial, which was scheduled for March last year, has been delayed to March 2022, due to the impact of COVID—19.
Murder trials are running 12 months behind schedule but efforts to shorten the gap are being made by courts holding vacation sittings.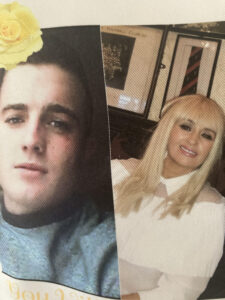 "After the doctors found a tumour in my brain, I've been back and forth to the hospital to see neurologists, and they told me it's probably down to stress. They have told me it's getting worse, I'm crying everyday, basically," Ms Higgins said.
Desperate for justice for her son, the heartbroken mother of two wept and said: "I've lost loads of my hair, which will never grow back, and I have just lost my way in life to be honest, and I don't know what to do anymore, I visit Jamie's grave every morning and I can't get a bit of peace over losing my beautiful boy."
"I'm waiting to go back to the hospital to have another MRI scan on my brain. I just feel…what can I do, it's gone over three years and there's no one in prison for it, and I don't know who to turn to. I'm not well, I'm crying all the time, but I can't stop, it won't go away, the sleepless nights."
"They told me the tumour is there and it's not going away, but I have to go back to hospital again because it's now swollen at the other side of my head, and they think it's best not to (operate)."
Paying tribute to her dead son, she added: "Jamie was a lovely boy, he had played soccer since he was four years old, he was nearly a professional footballer and he won trials in Swindon and in Wales when he was younger."
"He was fantastic hurler and he played rugby for Young Munsters, but his main sport was football, yet he did fantastic in the three sports. He was just a very lovable, jolly person. He had brains to burn too, and he was beautiful."
"I raised him for 23 years and I'm so proud to say I was his mother. I'll be honest, I won't ever get over his death, he was a beautiful boy, he'd a lot going for him in his life, and I'm finding his death very hard to accept."