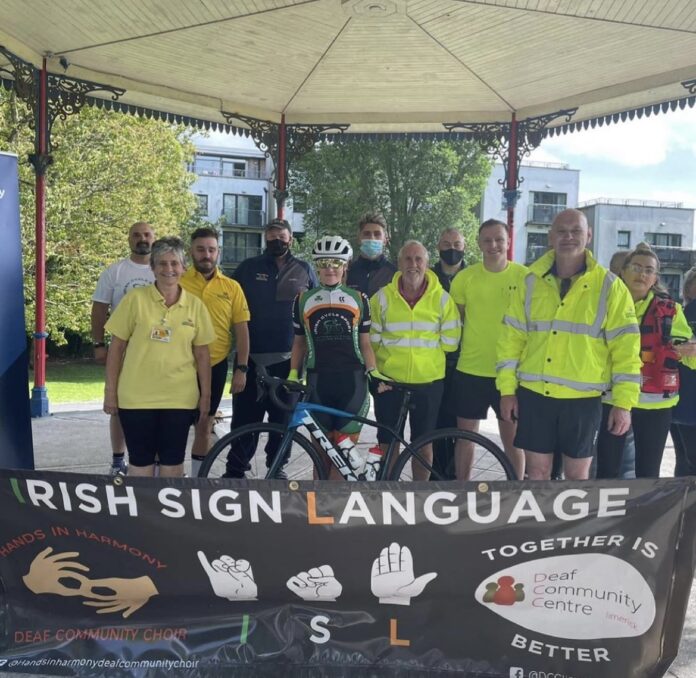 SHARON Osbourne cycled 1,500km for Limerick Treaty Suicide Prevention.
She stopped off in Limerick during the gruelling cycle to meet some of the LTSP members.
Sign up for the weekly Limerick Post newsletter
Sharon, who is also raising money for Talk to Tom and Irish Deaf Society, set off from Derry on June 3rd and cycled along the picturesque Wild Atlantic Way.
"On behalf of everyone at Limerick Treaty Suicide Prevention we would like to congratulate Sharon on her recent challenge she has achieved for two very worthy organisations, "Talk to Tom" Suicide Prevention and "The Irish Deaf Society".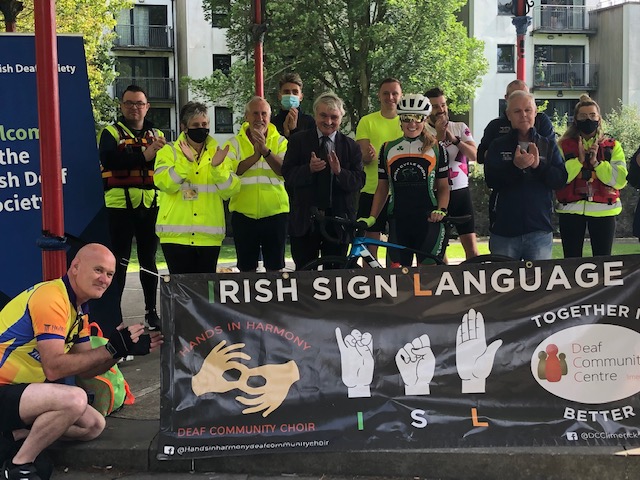 "These are two areas that do need more awareness to be raised and public support behind them. We also would like to thank Sharon for including us in the last leg of her challenge and inviting us to cycle the last few kms with her.
"Sharon advised that the reason she chose Limerick as her stopping Destination is that it is the halfway point 1,500km. Sharon spoke about the experience of cycling 1,500km and she stated that it has been an amazing experience, she has been through some really difficult places, some were a bit painful and the weather on occasions was really bad.
"The winds were tough but from South to North she heard it was a bit easier so in future she will take that route instead of North to South." a LTSP member told the Limerick Post.
Sharon chose "Talk to Tom " and the "Irish Deaf Society " because of her experience with being deaf it can have its implications on your mental health. She went through her own battles with Depression and Talk to Tom helped.
Sharon got the support for Deaf People in Ireland in communication areas. Sharon moved to the UK as a result and it felt like it forced her because the UK supports Funding for interpreters for communication and helps you get through University.