LIMERICK'S Seanie Tobin announced his retirement from the game earlier this month due to ongoing injuries, the wing forward made the announcement via Twitter that he was bringing his extensive club and county career that spanned over three decades to an end.
Tobin told Sporting Limerick's Jack Neville, "Over the past couple of years it was coming for me, unfortunately this year I decided enough was enough"
Sign up for the weekly Limerick Post newsletter
Tobin was already a decorated club and college player by the time he made his senior hurling debut for Limerick at the age of 18. Lining out for Limerick Institute of Technology and Murroe/Boher, Tobin had built up a wealth of experience before making his senior debut against Clare in 2011.
"I played a few years Fitzgibbon Cup with LI, played Minor Hurling with Limerick and three years with the 21's so I was well ready for it (senior debut)… it wasn't a case of going in as a fresh 17/18 year old."
Tobin became a regular name on the Limerick team sheet but wouldn't claim his first piece of silverware until 2013, when Limerick won a Munster Championship medal in Limerick's 9 point win over Cork. By the time Tobin hung up the boots on his inter-county career in 2016 he had only won that one Munster Championship, and had frequently fallen short of All Ireland glory.
"You can represent you county all you want for as many number of years but it really comes down at the end of the day to have silverware"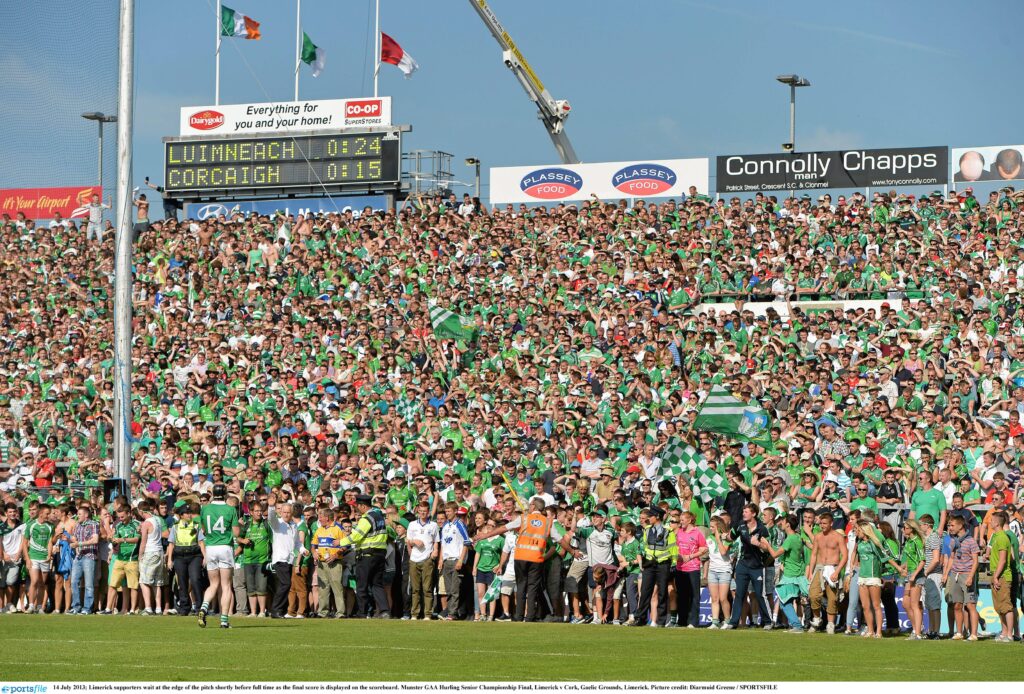 Tobin reintroduced himself to club hurling with his home club of Murroe/Boher after he made the decision to walk away from the Limerick Seniors. In 2017, Tobin led Murroe/Boher to an Intermediate Championship title after top-scoring with 1-10 in a 1-21 to 1-15 replay defeat of Garryspillane.
"Your club always means something special to you because it's where you start and it's where you end"
Now that Tobin's playing career has come to an end, he's setting his sights on a future career in coaching. Tobin has recently taken up a coaching position with Croom GAA.
"The last couple of years I knew I wouldn't be playing for much longer and I was thinking of getting involved…there's a massive club in Croom with massive tradition…there's massive players there and it would be great to get them back up the ranks again of senior hurling if I could"
Watch the interview in full below!
Favourite venue to play? "Gaelic Grounds"
Toughest opponent in county training training? "Tom Condon"
Best player you've played against? "Cian Hillary, TJ Reid and Richie Hogan was one of my idols growing up as well"
Best player you've played with? "Best club player is my brother Kevin.. and with county the best player I've played with.. the likes of Wayne Mac, Gavin Mahony was a lovely hurler, Steven Walsh in the corner… I've never seen Nicky Quade make a mistake.
The post WATCH: Seanie Tobin Opens Up About his Retirement, Career and his Future as a Coach appeared first on Sporting Limerick.