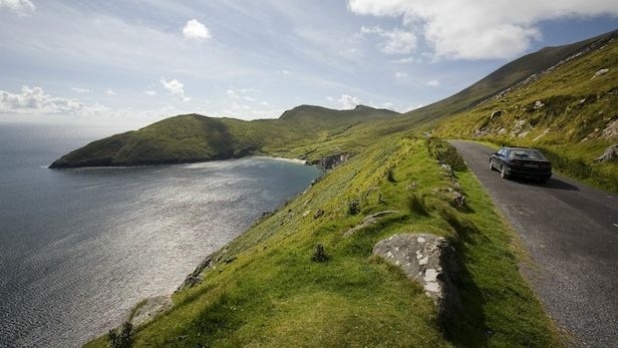 LIMERICK has issued a 'Double Your Summer' invitation to visitors to mark its new designation today by Fáilte Ireland as a Wild Atlantic Way Gateway City.
The 'Double Your Summer' campaign is the latest initiative by Limerick City and County Council supported by Fáilte Ireland to promote Limerick's emerging status as one of Ireland's leading destinations for value, welcome and excitement.
It will build on the success of last year's 50 Days of Summer campaign that helped transform 2020's COVID challenged summer into a tourism season success.
The Double Your Summer campaign will provide a range of incentives and reasons for visitors to come to Limerick, do more, try something new, stay longer or to extend their coastal holiday in the city and county.
The campaign was launched today with competitions that will offer the opportunity to win one of four fantastic prize experiences – Double the Delicious, Double the Adventure, Double the Culture and Double the Indulgence, in collaboration with social media content creators Trisha Lewis, Caroline Hassett, Meghann Scully and Celia Holman Lee.
The campaign also includes Limited Edition Offers that will give priority access for potential visitors, via a redeemable code, to high value limited edition stakeholder offers when the visitor signs up to the limerick.ie mailing list.
The offers will include the likes of superb value accommodation, dining and retail therapy at participating providers in the city and county.
Double Your Summer will be hubbed on Limerick.ie, which will give details of the campaign, list offers and promotions by category, and include details on the limited edition offers and competitions. It will be promoted across Limerick.ie's social media channels, Facebook, Instagram and Twitter.
Launching the campaign, Mayor of the City and County of Limerick Cllr Michael Collins said: "Twelve months ago there was so much uncertainty for the summer season and for our tourism providers. But Limerick responded to the COVID challenge with typical resilience and, thanks in no small part to the local authority's campaign, welcomed domestic tourists to the city and county who were never here before and the feedback was excellent. Limerick is a tourism jewel in its own right but its new designation as a gateway city to the Wild Atlantic Way is a huge boost for us.
"COVID has been a huge challenge but we've connected with a whole new market here that would otherwise have been travelling abroad. They liked what they saw last year and not least the welcome. This year we're doubling down on the welcome with more outdoor dining spaces installed across Limerick and we've also introduced a waiver for a tables and chairs licence and for canopies and awnings for our hospitality sector. We're constantly looking at ways to advance our offering and it's reaping dividends."
Said Head of Marketing and Communications at Limerick City and County Council Laura Ryan: "Today is a very exciting day for us as we become a Fáilte Ireland designated Wild Atlantic Way Gateway City and launch our Double Your Summer campaign off the back of it. In many respects, today reflects the giant steps we have taken over recent years here on a journey becoming one of Ireland's emerging tourism destinations.
"Becoming a Wild Atlantic Way Gateway City is a major plus for us in that it officially puts us on the map of one of the world's biggest tourism success stories of the past decade but there's so much to do in Limerick in its own right on top of that.  We have a celebrated culture, visitor attractions, museums, history, quality dining and, of course, the majestic Shannon itself.  Move out the county then and you have a multitude of things to do, from our Limerick Greenway, to a range of other walking trails, great scenery, the Shannon Estuary, world class golf and so much more.
"We've made a quantum leap over the last decade in terms of our offering and got fantastic feedback last year from visitors on this. Our hospitality sector make it very easy to sell Limerick, of course, as we've got such a quality offering here and value is one of the strong points. People get to do a lot more in Limerick for less than other locations and that's why, despite the challenges of COVID again this year, we are very excited and confident about the future."
For more on Double Your Summer and to book a great value break in Limerick this Summer visit: Limerick.ie/Double-Your-Summer