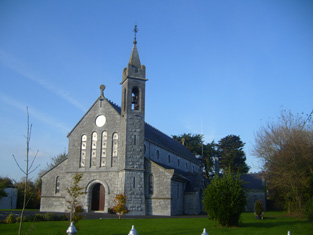 THE Bishop of Limerick has said a call by the HSE for the deferral of all first holy communions and confirmations in the region to September has "come as a surprise to many" given recent reporting of "low level" numbers of COVID-19.
Last month the mid west experienced a surge in daily case numbers, particularly in Limerick, which had a COVID incidence rate three and half times the national average.
However, the past two weeks has seen a significant reduction in cases, with 23 cases reported yesterday, including 17 in Limerick.
A letter sent last Tuesday by the Department of Public Health Mid West to dioceses in Limerick, Cashel-Emly, and Killaloe, recommended the deferral of summer ceremonies to the autumn.
Responding this evening, the Bishop Brendan Leahy said he had passed on the HSE recommendation to parishes in Limerick, however he said that "many of the of parishes at this moment are proceeding" with their ceremonies.
Bishop Leahy noted that "a small number" of parishes in the diocese have postponed their ceremonies, and others have yet to make a decision.
A spokesman for Bishop Leahy said he has written to the HSE "to update them in relation to the response across the diocese".
The bishop said: "While many parishes are choosing to proceed following this recommendation, there will, nevertheless, be full application in our churches of the protocols/guidelines that have been acknowledged by HSE as in accordance with public health advice."
"Additionally, in relation to parishes that are proceeding, we have also not alone made the HSE recommendation known to them but parents with concerns about this will have the option of celebrating the sacrament in the autumn."
"We appreciate, as outlined by the HSE, that their concerns are predominantly in relation to gatherings and parties that will happen away from the Church ceremony and we would urge the public to heed HSE guidelines in relation to these," he added.
"We have acknowledged the public health concerns of the HSE and passed on its recommendation to all our parishes."