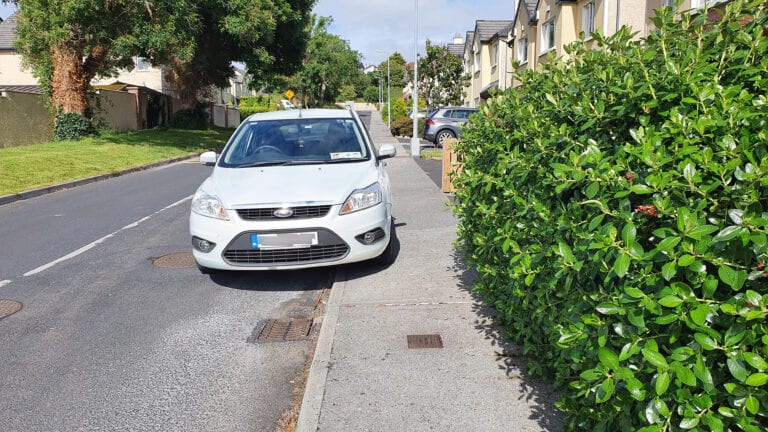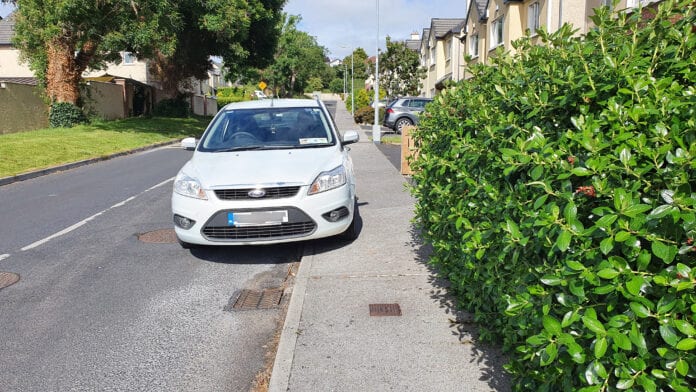 LIMERICK City and County Council is delighted to welcome people back into our city and towns and villages as more businesses re-open following the lockdown and restrictions on meeting family and friends and staycations are lifted.
Businesses are hoping that people will stay local and shop local as our economy begins to emerge from the COVID-related doldrums.
With more people expected to be out and about, Limerick City and County Council is appealing to those who are driving into Limerick city or our towns or travelling to catch up with family or friends to 'Think before you Park'.
The Council is urging drivers to park in a safe and appropriate way and to follow the rules of the road when parking.
This then ensures that others, more vulnerable people can enjoy their time out as well.
The appeal is for motorists to park responsibly and be aware of cyclists, pedestrians, wheelchairs users, the visually impaired, older people, those pushing strollers and the elderly using mobility scooters.
A small percentage of motorists continue to park on footpaths, block cycle lanes or stop on streets with double yellow lines, just to 'pop into the shop for a few seconds' or when visiting friends in other housing estates.
However, their actions can have a hugely negative effect on vulnerable people forcing them out onto the road, where it is unsafe.
Motorists are being asked to understand the impact illegal parking can have on other road users and that they have a responsibility to ensure their vehicle is parked safely at all times. Parking in a dangerous position, even if it is only for a short period, is unsafe and illegal.
Mayor of the City and County of Limerick Cllr Michael Collins said: "We are all looking forward to getting out and about to visit shops and restaurants this summer and enjoy ourselves. We will, no doubt, be calling over to friends and family who live in other parts of Limerick, parking outside their homes. However some vulnerable people are unable to get about in a safe manner due to the actions of a minority of motorists. It is so much easier to park properly in Limerick than illegally, so I'm appealing to motorists to think before they park and park safely."
"Drivers and motorcycles must not park in any way that interferes with the normal flow of traffic or which obstructs other road users either on a road or footpath. Parking on a footpath can compromise pedestrian safety and cause preventable collisions by forcing people to step onto a busy road to avoid an obstruction."
"This is a road safety issue as pedestrians are being put in danger, potentially in the path of cars, buses, or cyclists. I am calling on all drivers to take responsibility for their actions and be more considerate of all road users including the most vulnerable."
Limerick city centre on-street parking is some of the best value in the country from 50c for 30 minutes to €1 for an hour. There are more than 3,500 spaces available via the free Limerick e-Parking app, e-Parking local number +353 61 303093 and the E-Parking website, www.limerickparking.ie. There are also numerous off site car parks available.
On street parking remains free in Limerick city centre on Saturdays and Sundays.
Remember to park properly and safely when visiting other housing estates. Parking with two wheels on the footpath means, wheelchairs users who are out and about, elderly residents or those pushing a buggy may be forced onto the road.