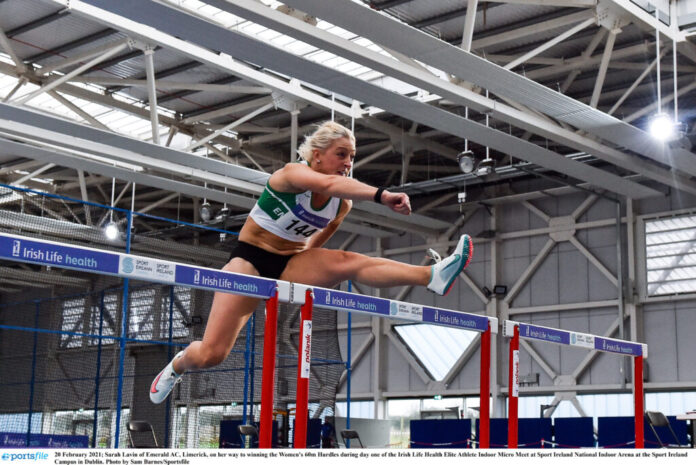 LIMERICK athlete Sarah Lavin of Emerald AC is in good stead to gain Olympic qualification after her 100m hurdles victory in Dublin on Sunday.
Lavin (27), recorded her second fastest ever time, running the race in just 13.17 seconds.
It came just over a week after she broke her own personal record, finishing in 12.95 seconds at the World Athletics Continental Tour in Madrid.
In doing so, she became just the second Irish woman in history to break 13 seconds over 100m hurdles – following Derval O'Rourke's speedy footsteps.
The result means she can secure Olympic qualification in Lucerne on Tuesday.
Speaking to RTÉ after the race, Lavin paid tribute to her friend who passed away recently.
"I lost a good friend of mine last Friday night and it really hurt this week because I came back on Sunday and found out. My family had kept it from me just for Madrid and I've no doubt she was behind me that day and she was behind me today."
On what qualifying for Tokyo would mean, she added: "It would be a fairytale. Not the ending, but it would be a fairytale to make it.
"I just want to do it for her, for her family, they're very good friends of mine and there's so many people… it's me on the track but there's a lot of people holding everything together."
The post Sarah Lavin dedicates 100m national race win to an old friend appeared first on Sporting Limerick.