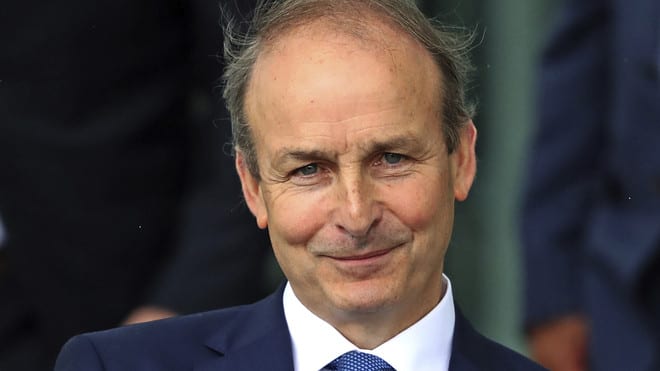 THE Taoiseach has conceded Limerick are likely to claim victory over his native Cork in tomorrow night's Munster Senior semi-final.
The Treaty hurlers and reigning All-Ireland champions are favourites against the Rebel county in Saturday's clash of the ash at Semple Stadium, in Thurles.
Throw-in for the big game, which will take place in front of 2,400 spectators, is 7pm.
The match will also televised live on SKY Sports with highlights later on RTE. Live commentary will be carried on local radio stations Live 95 and Cork's C103.
Speaking in Limerick this afternoon, Turners Cross Taoiseach Micheál Martin said: "I'd like to be at the match tomorrow, (but) I've a lot on. I'll put it to you this way, Limerick are the team to beat, okay, they're a very formidable team with excellent qualities and so on."
"We are very humble in Cork, and we always like to give it the best shot we can," Mr Martin joked.
Earlier the Taoiseach said he was "absolutely proud" to accept a signed Limerick hurling jersey from three members of the Limerick hurling panel , David Dempsey, Barry Murphy, led by Shannonside legend, Kyle Hayes.
While posing for photographs with the three Limerick players, Mr Martin couldn't hide the plain truth: "They're an outstanding team."
The Fianna Fáil leader had the last laugh when he recognised the Limerick players were armed with hurley sticks made by Galway firm Canning.
Gripping one of the hurleys in his hand, Mr Martin quipped: "I could use these on some Ministers."
While Limerick are the current Munster title holders, winning back to back championships in 2019, 2020, Cork have won it the most times, on 54 occasions.