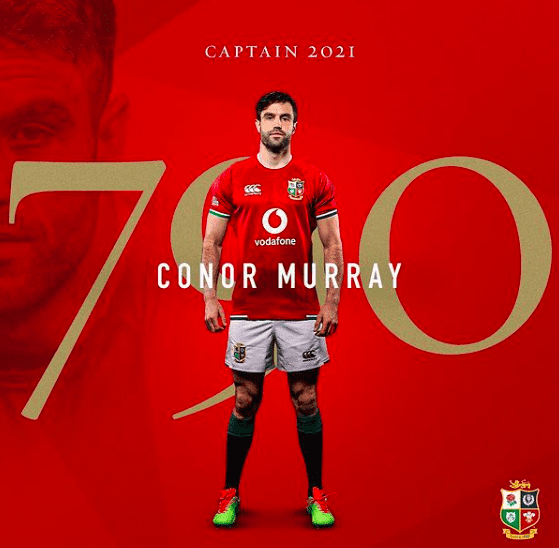 MUNSTER and Ireland scrum-half Conor Murray conducted his first press conference as Lions captain as the squad spends their first week in the host nation of South Africa.
Despite the bitter sweet circumstances of Murray's captaincy, Murray was refreshingly transparent in regards to the overall mood within the squad and their outlook towards the weeks ahead.
Sign up for the weekly Limerick Post newsletter
"During the game when we saw Al (Alun Wyn Jones) going off holding his arm and shoulder you kind of fear for the worst.. unfortunately that came through and losing Tips (Justin Tipuric) as well I suppose the mood in camp on Saturday evening was a bit somber"
With the unexpected loss of the Lions' initial captain Alun Wyn Jones and Welsh back-row Justin Tipuric, Murray was honoured by Gatland's decision to name him as the Welsh legend's replacement, regardless of the extra attention and scrutiny that comes with it.
"Warren came up to me before we had our cap ceremony and asked did I want to take over as tour captain…massive honour, answered straight away 'yes it would be brilliant'"
Long before the shock injuries of Jones and Tipuric, the 2021 Lions tour had already been dubbed to be vastly different than any previous tour. With the consequences of the Covid-19 pandemic proving to be increasingly unpredictable as time goes on, it was inevitable that the tour would be forced to maneuver between restrictions brought on by the pandemic.
Now with South Africa entering a strict state of lockdown for at least the next two weeks, further complications could be posed to the tour, complications that Murray has fully acknowledged.
"Obviously were very aware of what's going on outside with the lockdown and things like that…we're here to hopefully put a smile on peoples faces, both here and back at home"
Murray and his squad are set to face off against former Munster head coach and director of rugby Rassie Erasmus, who has been acting head coach for the world cup winning Springbok's for the past four years. With Erasmus is Murray's former teammate Felix Jones, who has been in a coaching consultant role for the Springbok's since 2019.
Having been coached by the world cup winning duo at Munster, Murray will surely seek to use any experience he gained from them to use against them.
I think from watching them in the world cup and having played with Munster under them, there are similarities in what they were doing…there'll be areas that you'll have a little insight into but everyone is doing analysis on each other, everyone knows each other as well as they can.
Murray and the Lions will play their first game of the tour against South African club side The Emirates Lions this Saturday July 3rd at 5pm. However, the first test match against the current world cup champions won't take place until July 14th at 7pm.
The post WATCH: Conor Murray on being named Lions Captain, playing in a locked down South Africa and playing against some familiar faces appeared first on Sporting Limerick.