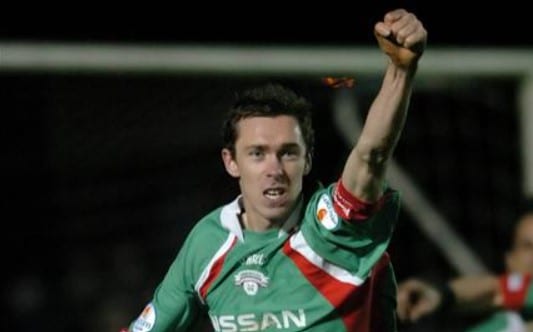 SPORTING Limerick's Adrian Finnin was delighted to be joined by League of Ireland legend George O'Callaghan on Wednesday evening to discuss a wide range of topics including his own career as a footballer, the recent struggles at Cork City and the upcoming game between Cork and Treaty at Turners Cross.
O'Callaghan was one the most skillful players of his generation in the league and played with Port Vale, Cork City, Ipswich Town and Brighton during a distinguished playing career. He was also a character who was adored by Cork supporters and universally hated by opposition supporters.
He gave an extremely honest account of his career and the relationships both good and bad during it. He had this to say when speaking about the current situation at Cork City.
"Its been an absolute shambles since Sean Maguire left. They brought Fenny (Neale Fenn) and Joey (Joe Gamble in and I thought that would make a massive difference but they tried to create a whole new culture at the club in 17 games and tried to change it up too quickly in my opinion.
Obviously, they were relegated and Colin came in but they have lost all the players. There is no fight and hunger in them anymore. "
The post WATCH: George O'Callaghan Speaks Openly About Career and Recent Cork City Struggles appeared first on Sporting Limerick.