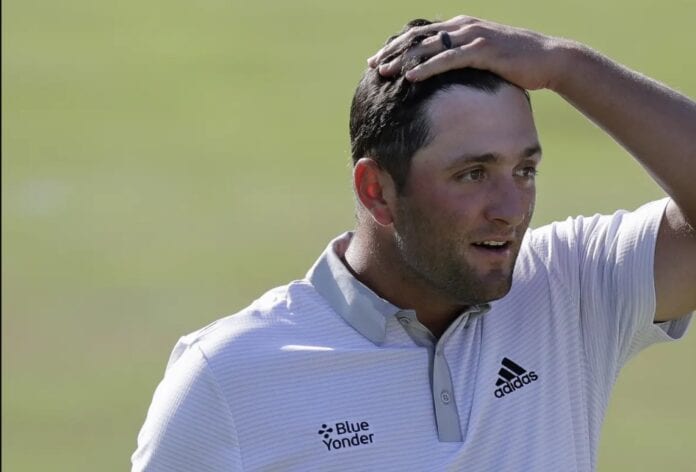 SPAIN'S John Rahm managed to grasp this years highly touted US Open trophy, when he capitalised on a 1 shot lead in Torrey Pines last weekend. The Spaniard beat out the consistencies of Louis Oosthuizen, Harris English and Guido Migliozzi to claim his first major at a very familiar venue.
On his first fathers day, at the same location where he got engaged, Torrey became even more significant
This career defining win comes directly after the catastrophe Rahm received two weeks prior at the Memorial tournament at Muirfield Village. Rahm was playing some of his best golf of his career so far and was even equaling the courses 54 hole record at 18 under with a 6 shot lead.
Yet Rahm would fall short of triumph as the PGA Tour's relevant heath professionals informed Rahm he had tested positive for Covid-19, and would have to withdraw from the tournament immediately. Rahm was informed of this major blow as he was coming off the 18th green after the 3rd round, on live television.
At times Rahm has been associated with a short temper, however after this misfortune Rahm relied on the "power of positive thinking" in helping him maintain the mindset and momentum that propelled him to his first major win. Yet, Rahm credits this newfound mental strength and stability to his soon-to-be Ryder Cup captain Padraic Harrington.
"Pádraig told me a story in which he was leading by five after 54 holes, signed the wrong scorecard, and got disqualified," Rahm said. "He said he got a lot more from that instance, he learned a lot more than he would ever learn from the win."
The post US Open win sinks in for Rahm: "It's incredible that I'm sitting next to this trophy" appeared first on Sporting Limerick.