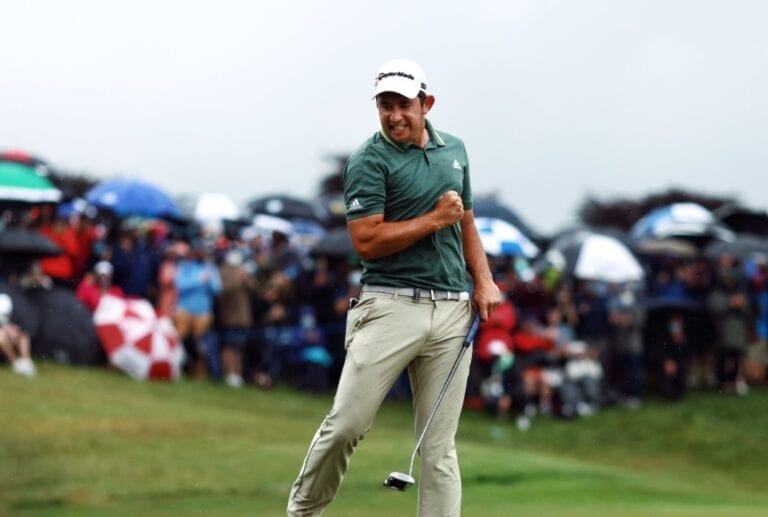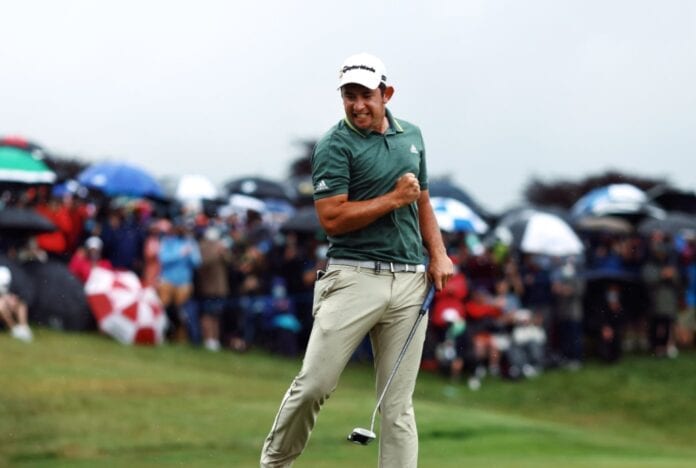 LUCAS Herbert is the winner of the 2021 Dubai Duty Free Irish Open at Mount Juliet Estate, after carding a cool 4 under 68 in his final round of the tournament. Herbert's biggest threat going into the final round was his playing partner Johannes Veerman, who was just one shot back after round 3. However Veerman couldn't keep the pressure on Herbert, Only managing a 1 under 71 in the final round.
Herbert was solid in his final stretch for the trophy, with 5 birdies and just one bogey, Herbert managed to stretch his lead from just 1 shot after round 3 to 3 shots after round 4. Herbert only suffered 5 bogeys and one double bogey throughout the tournament, the Australian also managed to reel in a whopping 26 birdies over the four days.
There was a surprising charge up the leaderboard from Sweden's Rikard Karlberg. Initially at T4 going into round 4, Karlberg went bogey free in his final round to shoot a mean 5 under 67. Although the 611th world ranked golfer showed promise throughout the tournament, the final day battle was assumed to be between Veerman and Herbert, making Karlberg's final round lunge for the trophy all the more interesting.
The anticipation of final day heroics from England's Tommy Fleetwood went unsatisfied, as Fleetwood could only produce a 1 under 71 in his final round. Despite starting round 4 at T12, Fleetwood's chances would slowly erode as he struggled to make birdies in the face of an in-form Herbert. Fleetwood's fellow countryman Richard Bland put in a stellar final round, going bogey free for a 5 under 67, the 48 year old has been showing some exceptional form since his reemergence at last months US Open. Bland sailed into a top 10 finish on the final day of the tournament, which came as no surprise considering the standard of golf he had been showcasing all week.
In contrast to Fleetwood's disappointment was Shane Lowry's ability to finish his tournament on a high note, the Offaly man went bogey free in his final round shooting a clean 6 under 66. Having gone from fighting to make the cut in round 2, Lowry managed to wander up the leaderboard throughout his final round and finish just behind Fleetwood at T23.
Other stand-out performances came in the form of Francesco Laporta, the Italian cursed to a 3 under 69 in his final round boasting 6 consecutive birdies. Laporta managed to poach a top-10 finish for the tournament at T4 and was also a fan favourite around the greens, with 4 chip-ins in one week the Italian's super aggressive approach from short distances will surly make for exciting golf in the future.
Sadly, it was another upsetting performance from Rory McIlroy. The four time major winner was unable to break par for the second day in a row as he endured a dreadful 2 over 74 to see out his tournament. McIlroy's one birdie and one eagle juxtaposed his 3 bogeys and one double bogey in his final round. The world number 10 will have to make changes if he wants to be in contention at the Open Championship in Royal St George's at the weekend of July 15th.
Huge congratulations are in order for Lucas Herbert for his thrilling overall performance. Herbert dominated the leaderboard for the vast majority of the tournament and was comfortable being the man to beat in his final round, you will undoubtedly see many more big performances like this from Herbert again. Have a look at the final standings here:
The post Lucas Herbert Clutches the 2021 Dubai Duty Free Irish Open appeared first on Sporting Limerick.