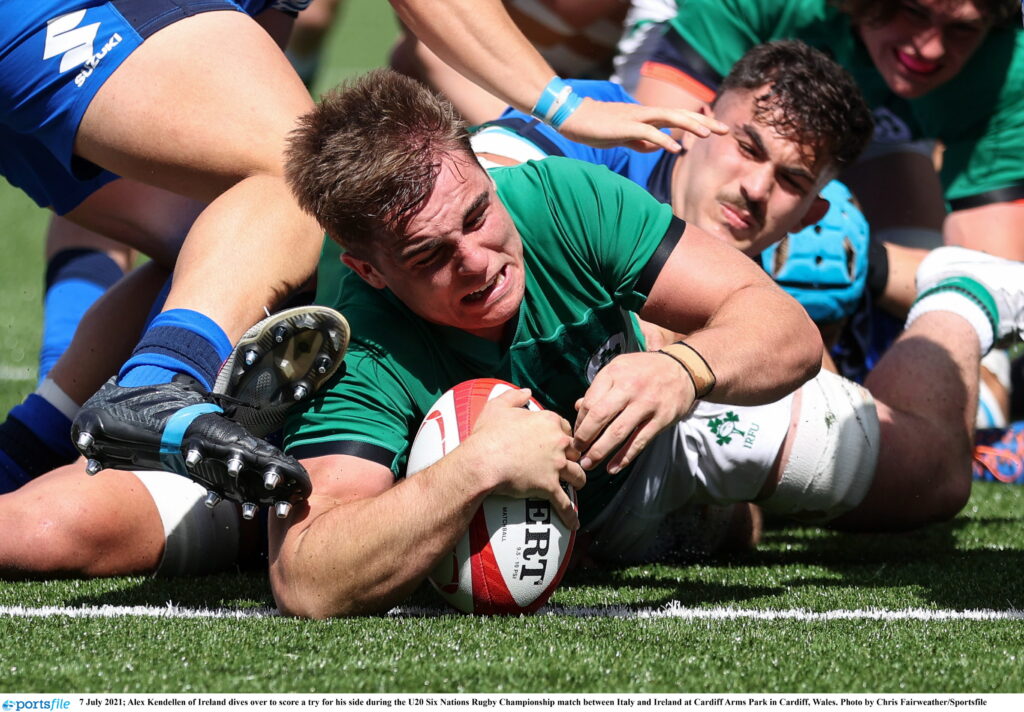 THE Irish under 20's took on Italy yesterday as Ireland sought to avenge their loss to England last week, while the in-form Italians were fresh off their 43 – 3 win over Scotland.
The first half saw some rapid style of rugby as five tries were scored in the half's opening 20 minutes. Irish prop Eoin de Buitléar wrestled over the line for the games opening score, but it only took Italian winger Simone Gesi two short minutes to reply with a try of his own.
Italy proved that they could score from anywhere, as Italian prop Tommaso Di Bartolomeo finished off what was a very dominant attacking maul. Ireland would respond in similar fashion as prop George Saunderson barrels over the Italian line to give Ireland a 2 point lead.
Gesi's blinding pace from Italy's first try would set an example of what was to come, as out half Leonardo Marin cut through the Irish defence to dot down in the corner. Marin also slotted a penalty on the stroke of half time to keep the pressure on the Irish.
Ireland were under duress as they headed to the sheds at half time, after 10 minutes without centre Jude Postlethwaite due to a yellow card, sub par defence and having had conceded far too many penalties, the Irish U20's needed to make significant changes for the second half.
Trailing 23 – 12, Ireland cam out of the blocks in the second half with a converted try from their captain, Alex Kendellen. Humphries struggled off the tee in the first half only making 1 of 2 attempts, but in the second half Nathan Doak seemed comfortable when facing the posts. Making 3 out of 4, Doak's consistency off the tee was essential for an Irish comeback.
With fresh legs in the second half, the Irish focused on regaining control of the game. A second try from skipper Kendellen gave Ireland the momentum they needed to fend off the Italians.
A missed penalty in the 65th minute from Italian out-half Marin shifted momentum further towards Ireland, and despite the 6 substitutions made by Italy in the final 15 minutes they could manage to claw the momentum back from Ireland.
Ireland take on France in their final fixture of the tournament, with kick-off at 4:45pm Tuesday July 13th.
The post Ireland U20s grind out Six Nations win against a rapid Italian side appeared first on Sporting Limerick.