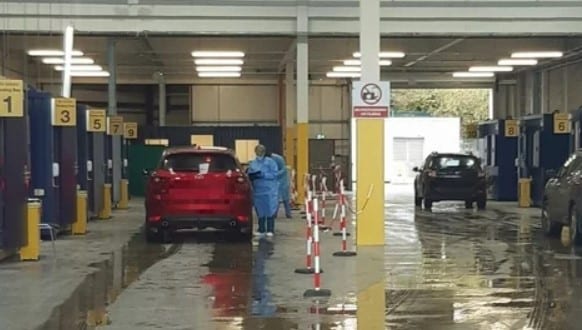 TODAY saw changes in the walk in covid testing for the Limerick Center.
The center being that of the Old Wickes Building, on the Ballysimon Rd. The opening hours for the Limerick centre was changed today to only allow walk-in appoitments from the hours of 7:45am to 4 in the afternoon. Theses hours are from this they forward the period of walk in testing is allowed monday to friday.
Those after 4pm are now allocated to pre-booked appointments that have been scheduled trough the online portal of at the referral of a citizens GP
With the age bracket lowering now, the option for those under 40 to pre-book appoitments has seen the ultra demand for these pre-booked appoitments, that the time for the widespead walk in appointments, to start to be shortened.
Test appointments are available to be pre-booked at http://covid19test.healthservice.ie/hse-self-referral/
 This change to the centre will be kept under review until later notice.