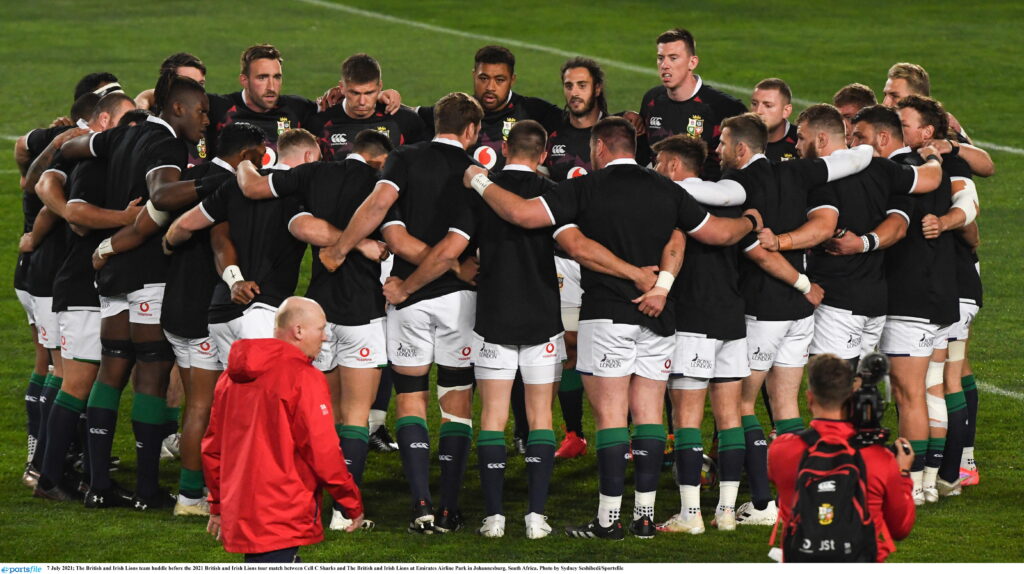 THE British and Irish Lions are set to play the C Cell Sharks for a second time this coming Saturday at Loftus Versfeld in Pretoria.
The last minute fixture was announced as a replacement game to the one against the Bulls, which was cancelled due to concerns surrounding Covid-19 within the Bulls squad.
Although both SA Rugby and the Lions are optimistic that this replacement fixture will go ahead, players within the Lions squad are still awaiting results from PCR tests. If those test results are negative, this new game should go ahead as planned.
The Lions put up a hefty 54 points against the Sharks yesterday evening and despite the dominance showed by the players on the pitch, there were some obvious signs of disorganisation from the Lions. Last minute changes to the match-day squad due to uncertainty from Covid-19 test results, saw just one back among the replacements.
In addition, Lions winger Louis Rees-Zammit wore what should have been Dan Biggar's number 10 Jersey, while the acting out-half, Owen Farrell, played numberless.
Warren Gatland's men are yet to be properly challenged, although they are scheduled to play the South Africa 'A' side on Wednesday 14th of July, the Springboks are currently dealing with an outbreak of Covid-19 within their squad. Whether the South African Rugby Union will be able to field a team come test week, remains a mystery.
To make matters worse, the Springboks clash with Georgia that was due to be played tomorrow has been cancelled due to said Covid outbreak. However for the time being, the Lions will look on to their second clash with the Sharks this Saturday at 5pm.
The post Lions to play Sharks a second time this Saturday appeared first on Sporting Limerick.