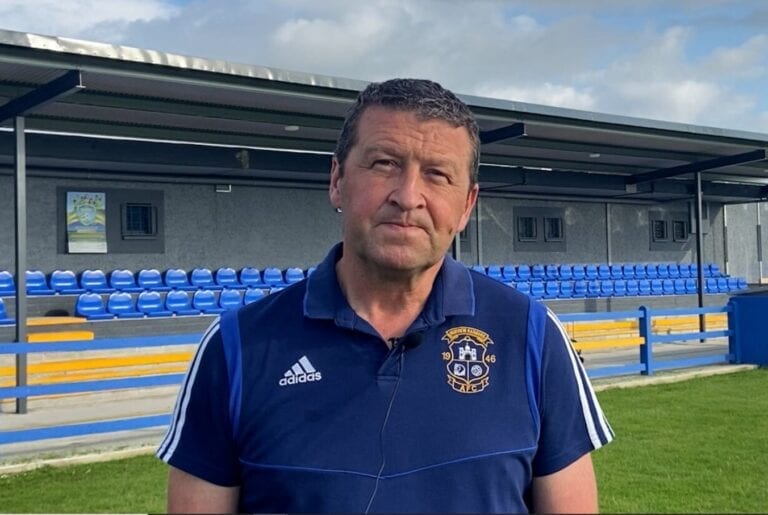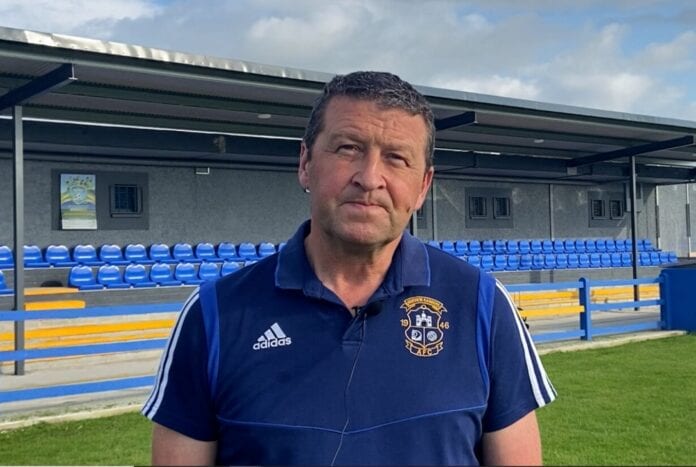 FAIRVIEW Rangers Chairman Derek Whyte took time out from a busy schedule to discuss off-field developments at the club on Wednesday evening.
As we arrived at the Fairgreen, Whyte and other club members could be seen working on the pitch and the surrounding areas including a new outdoor section which will be open for club members in time for Saturday evening's FAI Senior Cup clash between Fairview and Athenry.
The club have also built a new seated stand with new dugouts for substitutes to add to the floodlights which were installed last summer. Whyte is happy with the progress made during tough Covid times.
"We started with the floodlights and the work has been ongoing for the last 18 months now. During the shut down due to Covid, we took the opportunity to build the dugouts and the stand. We put in 160 seats also and its nice to get it done and it will be there for ever more for everyone there after us."
Furthermore, Derek discusses the struggles of the past 12 months with the clubhouse being closed and no football being played. He also paid tribute to club legends Sean Byrnes and Sean Lipper who sadly passed away this year and looks forward to Saturday's FAI Senior Cup clash with Athenry.
The post WATCH: Derek Whyte Delighted with Off-Field Progress at Fairview appeared first on Sporting Limerick.