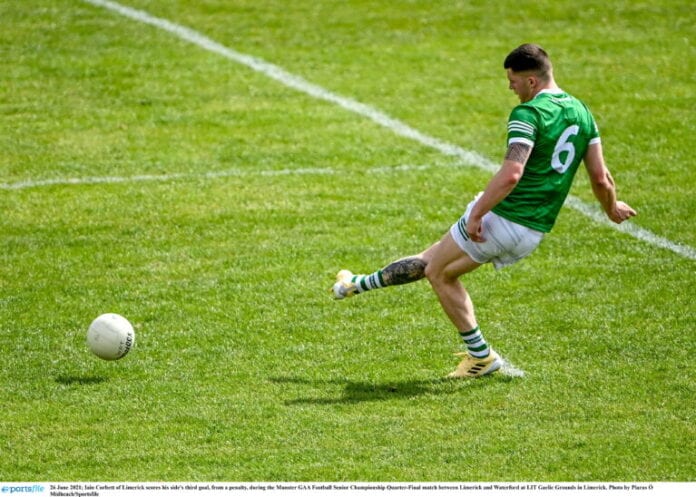 THIS weekends sport schedule is a hectic one and we will walk through all the events that will take place this Saturday and Sunday. We will let you know what is on and where to find it.
Tennis fans can sit back and enjoy Wimbledon on Eurosport 2 from 1.30pm and BBC will also show the action from 1pm.
The action in Golf comes from the Scottish Open on Sky Sports Golf at 9.30am.The Aramco Team Series will also be on the same channel from 1.30.The golf on Sky Sports Golf will continue and offer the US Senior Open event at 11pm.The John Deere Classic will be available from 5.30pm again on the same channel.
Horse Racing will be available on UTV from 1.25pm and Virgin Media One at 1.30pm with the John Smith's Cup.
Cycling action involves the Tour De France stage 14 and will be shown on Eurosport 1 at 11.05am while ITV4 will have the event live from 11.15am.
England will face Canada in international Rugby action, Channel 4 will show the game live at 2.30pm.Ireland will face the USA in the Vodafone Summer Series at 7.15pm and will be live on RTÉ 2.
Soccer fans will have the option of tuning into BBC to watch Colombia v Peru in the Copa America third place play-off. The game will be available from 1am.
Saturday will see the All-Ireland Minor Hurling final take place between Kilkenny and Galway at 5pm, followed by Cork taking on Dublin at 7.15pm in the Under-21 Hurling final.Limerick will face Cork in the Munster Football championship semi-final and it will be televised via GAAGO.
Boxing enthusiasts can sit back and watch Lyndon Arthur v David Faraci at 7pm on BT Sport 1.
Followers of Cricket will be able to find England v Pakistan from 10.30am on Sky Sports Cricket. If you miss the action live you will be able to catch the highlights from the action on BBC 2 from 11.05pm.
Sunday offers more events from all sports throughout the day and will start with the Golf from the US Senior Open again. The event will be broadcast from 11pm.The John Deere Classic will continue from 5.30pm.Both events can be found on Sky Sports Golf while the Scottish Open again will be live from noon on the same channel. Highlights will be available from 11.40pm on BBC2
Brazil will face old rivals Argentina in the Copa America final at 1pm, you will have to use the red button option on BBC to view the highly anticipated game. The biggest sporting event of the day will come from EURO 2020 action as the final between England and Italy will take place at 7pm and can be found on BBC 1, UTV and RTÉ 2, Kick off will be at 8pm.
Wimbledon will again be available on Sunday for Tennis fans. The men's singles final will be found on BBC 1 from 1.05pm, BBC 2 from 11am and Eurosport 2 at 1.30pm.Highlights will be shown on BBC 2 at 11.15pm.
Leitrim will play Mayo in the Connacht Senior Football semi-final at 2pm and you can find coverage of the game on RTÉ 2.Donegal will face Derry in the Ulster Senior Football quarter-final at 4pm, RTÉ 2 will broadcast the game. All GAA highlights will be available on RTÉ 2 at 9.30pm.
Cycling will move onto stage 15 of the Tour de France, coverage will be available on Eurosport 2 at 1.30pm.
UFC will take place from 2am involving a hugely exciting trilogy fight between Dustin Poirier and Conor McGregor, the fight is expected to break pay-per-view records. The thrilling bout will be shown live on BT Sport Box Office.