THE Mayor of Limerick City & County, Cllr Daniel Butler at his first official event welcomed the guests and visitors to the Wild Geese Museum in the old St Munchin's church (King's Island) on Friday evening to mark the occasion of its official opening.
A joint project by the Limerick Civic Trust (a self funding charity engaged with Heritage and culture), the Limerick Museum (operated by Limerick Local Authority) and the Consular Agency of France in Limerick (French Embassy) this new museum celebrates the city's rich Wild Geese heritage by giving an overview of the history of those who left Ireland over the centuries and went on to fight in foreign armies across Europe and the world.
The term Wild Geese was originally coined to refer more specifically to the 14,000 Jacobite soldiers and their families who left Limerick, led by Patrick Sarsfield, following the signing of the Treaty in 1691. The majority of them, including Sarsfield, ended up joining the French army of king Louis XIV. Many of them, and their descendants, settled and prospered in France (a significant number of them, known as the 'wine geese', in the Bordeaux engaging in wine production) greatly contributing to strengthening the links between France and Ireland.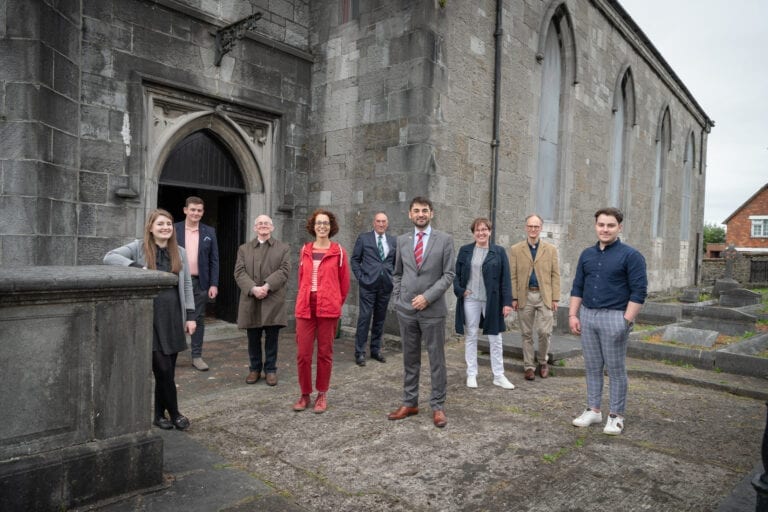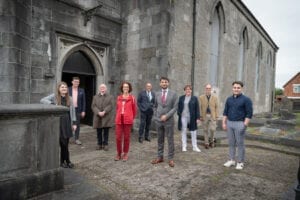 The museum tells their story and features a wide range of objects from the collections of the Limerick Museum which had never been put on display before. It is the result of a team effort which brought together Dr Loïc Guyon (Honorary French Consul), Dr Matthew Potter (curator of the Limerick Museum) and Mr David O'Brien of Limerick Civic Trust. They were ably assisted by Dr Stephen Griffin fromUL, Dr Shane Grant and Dr Éamon O'Ciosáin, Dr Anissa Bennaïli and Mr Bernard O'Reilly who led the Limerick Civic Trust teams and transformed the interior of the church into a crisp exhibition space. The panels were designed and printed locally some of them sponsored by the very generous support of French embassy in Ireland.
Commenting on the opening of the museum, Mayor Butler said 'this wonderful new museum will be a major addition to the tourism offering of Limerick City and is coming at a time of great change in our tourist industry'. The museum will be open to the public and details will be available on Limerick Civic Trust web site.