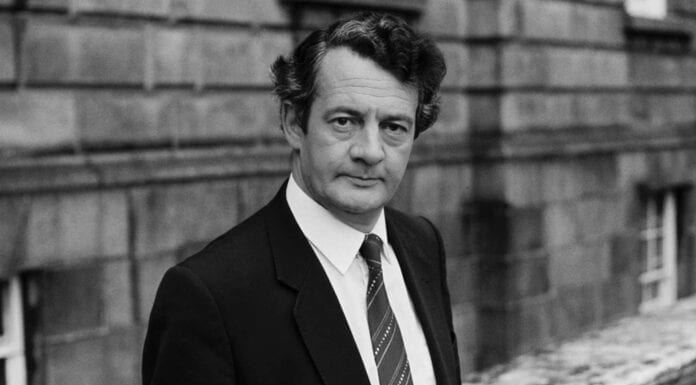 FORMER Limerick East TD Desmond O'Malley has passed away at age 82
The Limerick native held the Limerick constituency for 34 years, in which time he became the youngest ever Minister for Justice in the history of the state, assuming the role at age 31.
Where he would amend the Offences against the state Act in 1972, allowing for the conviction of IRA members based solely on the word of Garda superintendents. As well as found the Special Criminal Court, for terrorist and organised criminal activities.
Which brought him under threats from the IRA, allowing permission granted to him to wield a handgun, while in public.
O'Malley, however, was not without his critics, he was pelted with eggs at a meeting after he had signed the Forcible Entry Bill, allowing the demolition of valued buildings. As well as being more than criticised  for his overseeing of the economic decline in the late 1970s, while Minister for Industry.
His biggest critic, and political rival, was that of former Taoiseach Charles Haughey.
O'Malley, acting as Minister for Justice, sought prosecution for Haughey's involvement in the Arms crisis. O'Malley, years later, would unsuccessfully challenge Haughey's leadership of Fianna Fail, leading him to be isolated from the party for his staunch opposition to Haughey.
Boiling over in a speech given by O'Malley where he crossed party lines to support Fine Gael's and Labour's bill to allow the sale of contraceptives in Ireland.
In which he stated:" The politics of this would be very easy. The politics would be, to be one of the lads, the safest way in Ireland. But I do not believe that the interests of this State, or our Constitution and of this Republic, would be served by putting politics before conscience in regard to this. There is a choice of a kind that can only be answered by saying that I stand by the Republic and accordingly I will not oppose this Bill."
A speech that saw him ousted from Fianna Fail.
Along with independent TDs and Fine Gael members, founded the Progressive Democrats, who revived to many votes in their first ever election, that Haughey had to ask for O'Malley's help, in joining Fianna Fail in coalition. A short coalition, broken by O'Malley, after the phone tapping scandal, had ruined Haughey's power as party leader.
The Progressive Democrats would not remain in power, in the subsequent election. Where O'Malley retired as party leader, and soon after retire from politics altogether in 2002, forfeiting his seat.
The Mayor of the City and County of Limerick, Councillor Daniel Butler, has said that the passing of Des O'Malley has taken from us a great Limerick and national political figure and a man of absolute decency and integrity.
The Mayor announced that an online Book of Condolences has been opened in memory of Mr O'Malley and can be signed HERE
Commenting on the passing of Mr. O'Malley, Mayor Butler said:  "This is a very sad day first and foremost for the O'Malley family but also for the local and national political community and for Des O'Malley's many, many supporters over the years.
"Des O'Malley was a man and politician of huge integrity and decency. He had proud and well-founded principles that were the bedrock of a career that was pivotal in Irish politics in the '70s, '80s and '90s.
"He will be remembered as a very significant Irish politician but he was, ultimately, a proud Limerick man and made a huge contribution to the development of this city throughout his career, reflected by him standing successfully for Dáil in 11 successive elections. Des O'Malley will be remembered as a great, courageous and ultimately hugely successful politician, a great family man but also a proud, proud Limerick man."
Current Limerick TD Kieran O'Donnel hearing of the passing said:"I was very sorry to hear of the sad passing of Des O'Malley and my sympathies go to Des's family on what must be a very difficult time with such a personal loss."
"He proudly worked for, defended and represented his native city throughout his career whether in Government, on the opposition benches or in Limerick Corporation"
"Quite simply, Des O'Malley was a political colossus, a man of immense conviction and will be remembered by all in Limerick and Ireland as such"
The Book of Condolence will remain open for signing on Limerick.ie until Friday, 6 August before it is collated and presented to Mr O'Malley's family.