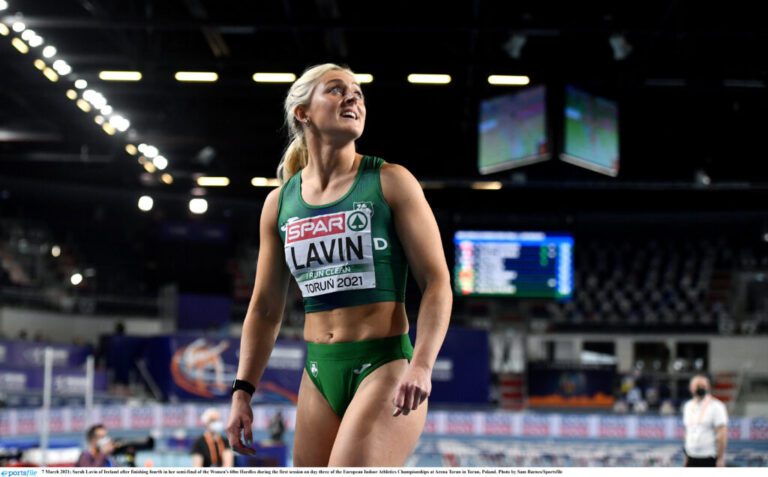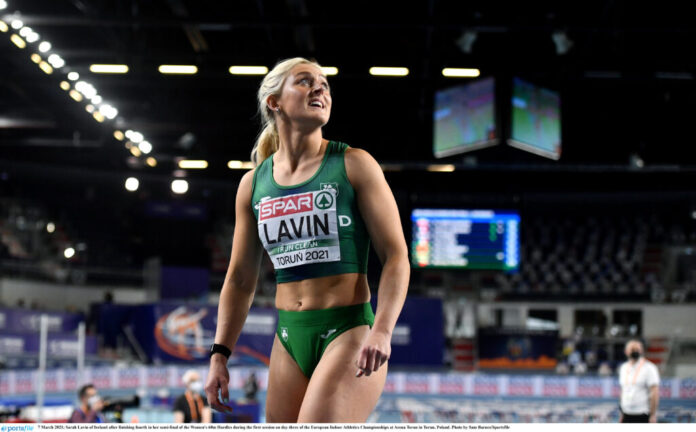 LIMERICK will be represented by a number of athletes at this year's Olympic Games in Tokyo in the form of Roisin Upton, Carolyn Hayes, Sarah Lavin and Greg O'Shea.
A supreme 2021 secured Sarah Lavin's spot in the 2020 Tokyo Olympics. We have a look back on the years that saw Sarah Lavin secure her place in Irish Athletic history.
As a student of Castletroy College in 2012, Lavin broke the standing Irish schools 100m hurdles record by running a 13.62, heads turned towards Lavin and her potential was first recognised. Not only because of Lavin's talent and athleticism, what made things most interesting is the fact that the previous record, which Lavin broke, was set and held by her coach Noelle Morrissey.
Lavin's first significant event of her international athletics career was the World Junior Championships that were held in Barcelona in 2012. Lavin competed in the heats for 100m hurdles clocking a respectable 13.90, but failed to finish in the semi-finals which saw her place 18th amongst a field that was dominated by American, Swiss and Russian hurdlers.
Despite the disappointment Lavin felt after her first outing in green, she was far from her full potential, both as an athlete and as a competitor. The following year at the 2013 European Junior Championships in Rieti, Italy, Lavin took home silver clocking a 13.34 in the 100m hurdles, her best finish from her junior ranks.
Lavin had branched out to a dual event athlete in 2014, when she competed in both the 100m hurdles and the 4 x 100m relay in Zurich at the European Athletics Championships. Lavin helped her Irish relay squad secure a 10th place finish, but to the detriment of her hurdle form. Although Lavin finished 29th in the 100m hurdles, she did clock a 13.25, her fastest time in an European athletics event.
Lavin remained in the European Athletics circuit throughout 2015 and even secured two 5th place finishes in the 4 x 200m at the World Relays and at the European U23 Championships in the 4 x 100m.
Come 2017, Lavin was more focused on fulfilling her potential at a 100m hurdler. She bagged a 9th place finish in the 2017 Summer Universiade, clocking a 13.64. Lavin shattered that time and finish in the same event in 2019, clocking a 13.28 and finishing 4th.
The year of 2021 was undoubtedly the most significant year in Sarah Lavin's career. Coached by Noelle Morrissey, Lavin competed in the European Indoor Championships in March where she competed in the 60m hurdles. Lavin clocked an 8.7 and a 9th place overall finish.
Lavin then returned to international level relay running for the first time in 6 years when she returned to the World Relays in Poland. Lavin helped secure a 10th place finish in the 4 x 100m, clocking a 44.53.
In June, Lavin became only the second Irish woman to ever break the 13 second barrier in the 100m Hurdles at the World Athletics Continental Tour silver meeting in Madrid, which put her in prime position for Olympic selection.
Lavin finished second in the World Athletics Continental Tour silver meeting and also ran a personal best of 12.95. Thanks to that second place finish and Lavin's World Ranking, the Lisnagry native had then equaled or bettered 13.20 for 100m hurdles on all her last four starts, resulting in her official Olympic selection by team Ireland.
View this post on Instagram
Lavin will now compete in the 100m hurdles at the 2020 Tokyo Olympics. The athletics events will take place in the second week of the Games, running from Friday 30 July until Sunday 8 August, with the events taking place in both Sapporo Odori Park and the Olympic Stadium.
The post Limerick's Olympians: Sarah Lavin set for Tokyo takeoff appeared first on Sporting Limerick.