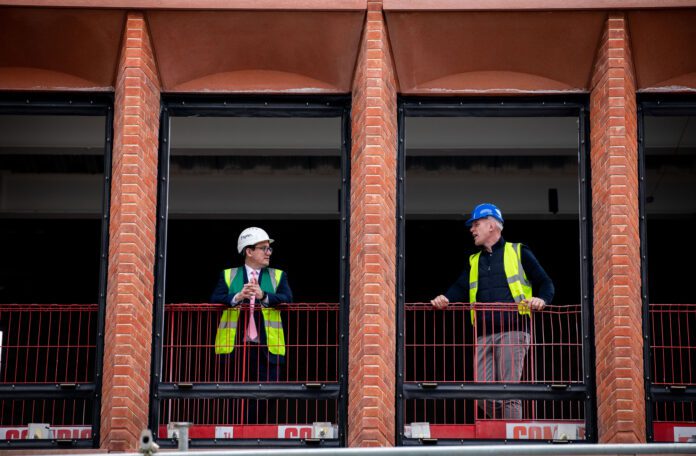 A new interactive rugby experience will open its doors in Limerick for Autumn 2022 and will be a more than welcome addition to a rugby crazed city.
The development and construction had been delayed due to the pandemic. However now will see it become a treasured member of Limericks landscape.
Sign up for the weekly Limerick Post newsletter
The attraction, that cost €30 million, has been backed by Limerick's own JP McManus. The development has brought upwards of 100 jobs within construction in the city. The 30,000 sq ft site will be available to all in the coming months.
The tourist attraction will be located on 40-41 O'Connell street, Limerick and will have interactive experiences available to those visiting with a trip through the building that includes showing the greatest moments from the game on an international level and illustrating the grass roots of rugby.
Numerous rugby heroes and legends will be included in the virtual experience such as Joy Neville, Willie John McBride and Dan Carter.
The experience will tell the story of the game on an amateur, professional and international level. The building will have seven storeys, each with its own experience. The exhibition will demonstrate the core values of the game.
The aim of the development is to highlight the strong history of the game within the city and looks to attract 100,000 visitors yearly.
The post "Iconic" International Rugby Experience set to open its doors in Limerick for Autumn 2022 appeared first on Sporting Limerick.