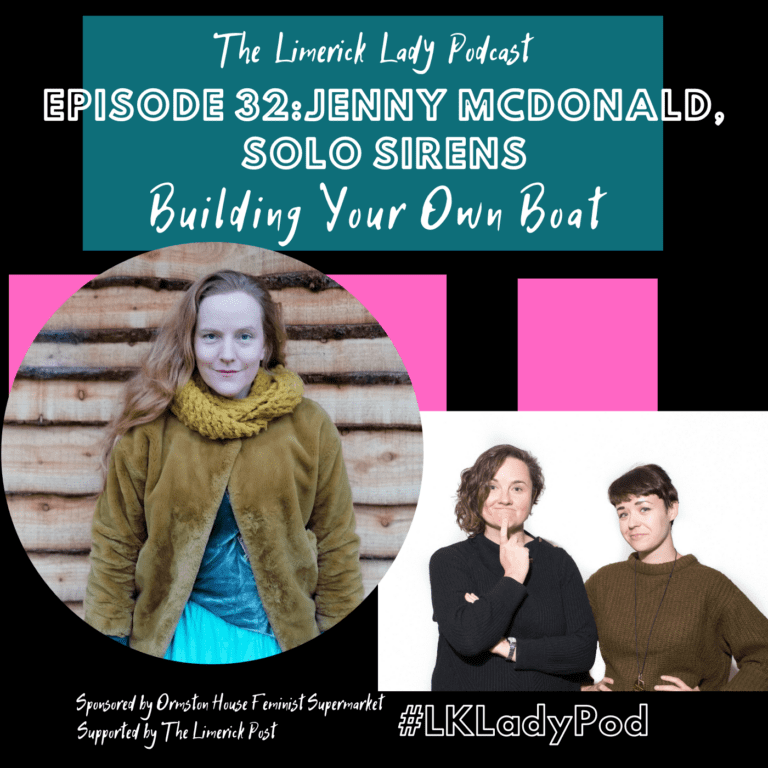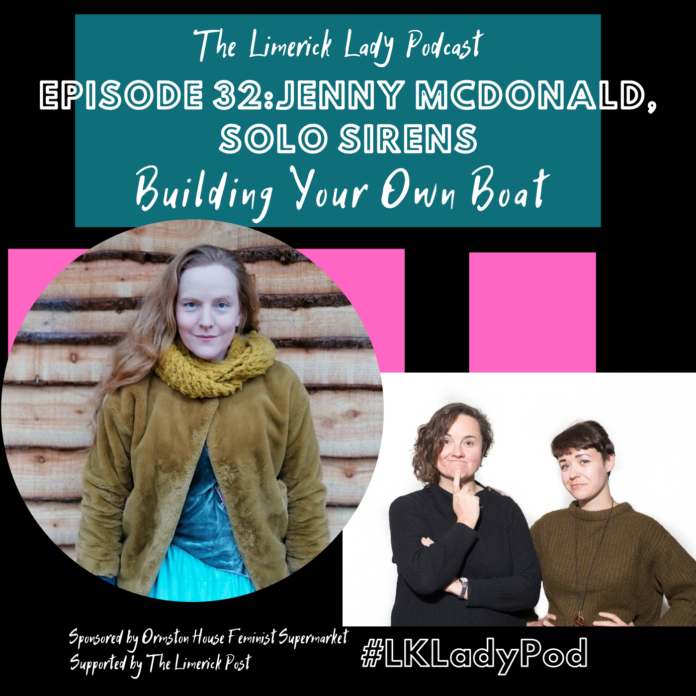 The Limerick Lady Podcast is a monthly discussion around gender, representation and equal opportunities in the creative industries hosted by Ann Blake and Emma Langford and recorded in Limerick City.
Three arks set sail carrying 150 women and 3 men, led by Cessair, granddaughter of Noah. They sailed for seven years, losing 100 of the women to a great storm, before landing at Inis Fail, the "land of destiny", Ireland.
On the July episode of The Limerick Lady Podcast, Emma Langford and Ann Blake are joined by Jenny McDonald, to talk about the mythological leader of the first people of Ireland.
Pandemics and performances haven't really gone together and the industry has been left adrift, so Jenny explains how she and a group of women chose to build their own boat – as such.
Jenny is the creator and director of SoloSIRENs, a Tallaght based collective of emerging and established theatre artists amplifying women's voices onstage and beyond. SoloSIRENs recently produced Cessair, a performance and installation at the Civic, that used the Irish myth of Cessair as a container for stories of 100 women collected around Ireland and the world.
Find SoloSIRENS at www.solosirens.info and on Twitter, Facebook and Instagram @solosirens
Find the Limerick Lady podcast wherever you get your podcast, and follow for new episodes on the third Thursday every month
Follow Ann on Twitter @annblake78 and Instagram annblakeplay and her band The Brad Pitt Light Orchestra on twitter @BPLO
Follow all things Emma Langford on Facebook @emmalangfordmusic, at www.emmalangfordmusic.com and you can join her patreon at https://www.patreon.com/emmalangford
Follow all things Ormston House at www.ormstonhouse.com
Recorded with support from Ormston House Feminist Supermarket and The Limerick Post Newspaper
Support the Limerick Post at www.limerickpost.ie
This podcast goes out the third Thursday of every month or 'Thirdsday' – if you will.
Follow The Limerick Lady on Twitter @LkLadyHQ and on Instagram @thelimericklady
Tweet using #LKLadyPod