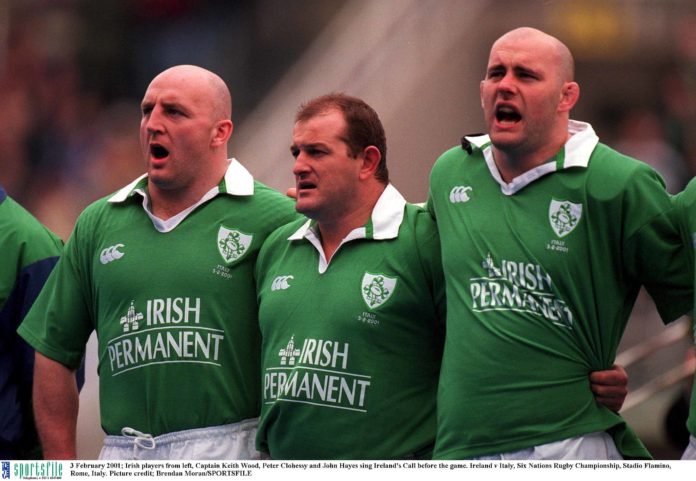 FORMER Irish international rugby star Keith Wood spoke about the Lions first test match against South Africa and the upcoming second test against the Springboks this weekend.
The Killaloe native who played for Garryowen, Munster, Harlequins and the British and Irish Lions believes the second test will prove even tougher for Warren Gatland's side as they can clinch the series with a win on Saturday.
The former hooker and World Rugby Player of the Year said,
"I think the squads good. I thought the performance at the weekend… the first half was the way that the team was picked to play. It didn't work. So they changed it to another way and I felt there was going to be a few changes because of that".
"It will be unbelievably attritional, I think it's going to be a really tough one for the Lions at the weekend… South Africa will be better for having played a match, I wouldn't be betting against them at the moment".
Wood believes the tactical kicking game will only heighten in this coming test and believes the bounce of a ball can change the tight fixture as both sides will have to be fully concentrated for the duration of the 80 minute test in Cape Town.
When discussing who deserves to start and whether Ireland are represented enough within the starting match day squad, the Munster legend doesn't hold bias towards fellow countrymen within the team and believes the best players deserve to play in order to have the best chance of snatching a test series victory.
"I don't play the Irish green card…I think its whatever the best players are there are there. You see Jack Conan, very proud Leinster man…His performance is rising to a standard because he's playing with incredible players around him. So I think we're just happy to see the guys in the red jersey in the Lions in this instance doing very well".
Having been capped 58 times for his country, Wood knows about high level rugby more than most and believes the Lions will need to expect the best version of South Africa this coming weekend.
Gatland's men will take on the Springboks at 5pm this Saturday in Cape Town and will need to expect a physical battle with a team looking to avenge themselves following last weeks loss.
The post Keith Wood looks ahead to "attritional" Lions Second Test Match against the Springboks in Cape Town appeared first on Sporting Limerick.