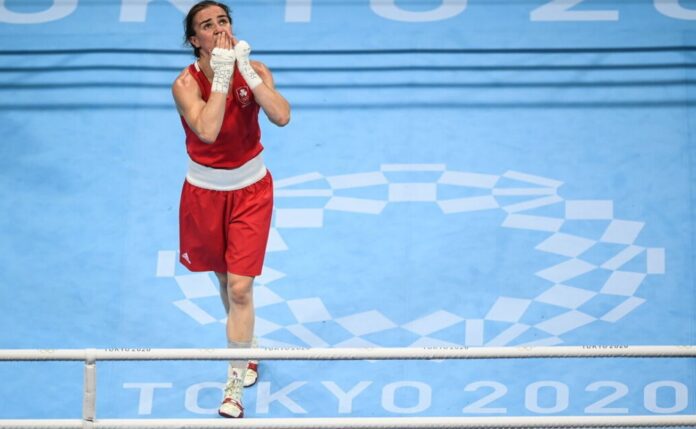 KEILLIE Harrington wrote her way into the history books in Tokyo this morning, as she overcame Beatriz Ferreira of Brazil in stunning fashion by unanimous decision in the Women's Light final.
Harrington came into the bout having never met the Brazilian before, and Ferreira had proven herself as a force to be reckoned with in Tokyo, defeating all who came before her in style. In the opening round, she just had the edge on Harrington, taking the judges scoring 3-2, but Harrington came out in force to win rounds two and three clear, and to go on to be crowned Olympic champion by unanimous decision and secure Ireland's fourth medal of the Tokyo 2020 Summer Olympic Games (more below).
"Relieved, totally relieved. I'm just glad that it's over!" Harrington said afterwards. "To have the support of a nation backing you is just, it's actually hard to believe, I actually feel the nation has been behind me. Regardless of whatever happened out there today – whether I got a silver or a gold – I knew, and I know, that I have made them proud.
"I knew it was 3-2 after the first round," she reflected. "I just went back out and kept control and just did what I could do because if I had gone out and tried to put the pressure on and rushing, then that's her game. I just stuck to my plan. Her game is the counter, because she's strong.  She's small and she's really, really good at what she does, so I just stuck to my game and stuck to what John and Zaur had planned, and it worked. I don't even know the score in the second round, and the third. It was good but I'm glad it's over."
Looking back on her pre-fight prep she added: "You are nervous for every single fight, it doesn't matter what fight it is. But nerves are great, they make you feel alive. They give you energy, they keep you on edge. As long as I can control them and not let them eat me up then I'm fine
"I'm not afraid of failure and I'm not afraid of losing," Harrington said afterwards. "So I suppose once you're not afraid of that, then anything is possible.
"I don't know what it means [to be Olympic champion], to be honest. It hasn't sunk in yet, I've just won a fight, like one fight. Each fight is one fight…This won't sink in until I get home, until I see my family."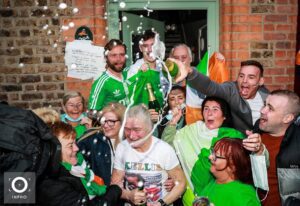 Kellie Harrington, the current embodiment of Irish pride, has won Ireland's 11th gold medal in the history of Olympics, with this Olympics in general being the most prosperous games in almost 30 years.
As the last time Ireland walked away with more than a single gold, was when they were controversially hung around Michelle Smiths' neck.
With today bringing to a close the most successful Olympics for the Irish in over a quarter-century. It would be risky to bet our luck on Paris 2024 to reap similar joys
But at least we'll always have Tokyo.