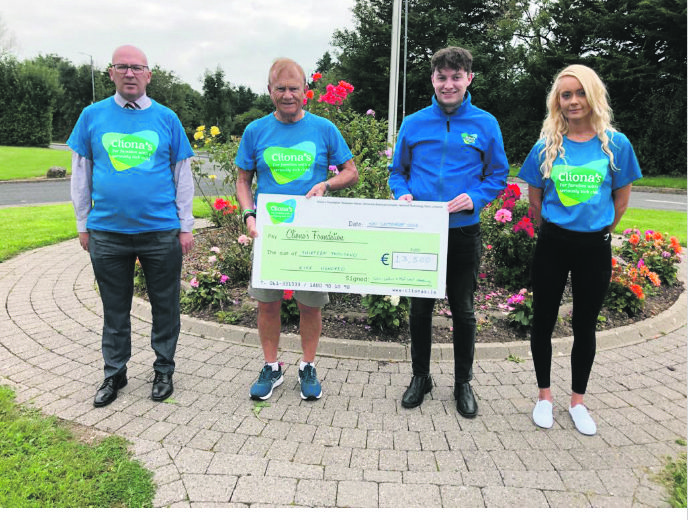 THE '2 Million Steps Challenge' in aid of Cliona's Foundation, which took place between July 24 and 31 was an incredible success. Cliona's, a charity for families with a seriously sick child in financial difficulty, has helped over 900 families in Ireland. 
The support from individuals, businesses and the Mid-West Mentoring community was outstanding in this initiative as collectively over six million steps were achieved by participants. 
More importantly, this event helped raise €13,500 for Cliona's Foundation, a charity that provides financial assistance for families of sick children, which goes towards the non-medical costs that they face. 
Participants exceeded the goal of two million steps and walked every corner of Ireland and other parts of the world including the UK, Spain, Portugal and the USA. If you would like to learn more about Cliona's, you can visit clionas.ie
John Loftus, Mid-West Mentoring presenting Darren Sheahan, Marketing and Communications Executive, Cliona's Foundation with €13,500 donation, alongside Alec Morrissey, Limerick Post and Sinéad Landers, Optimal Training.