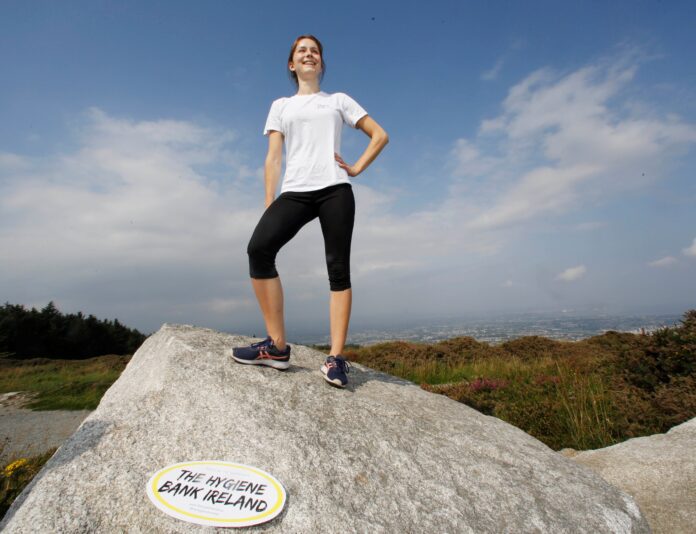 The Hygiene Bank Ireland (THBI) has launched Ireland's first-ever National Hygiene Week to raise awareness of hygiene poverty.
National Hygiene Week is taking place this week until 19th September 2021.  Where THBI wants to raise awareness about hygiene poverty and what it is, and to challenge a nation where in 2021 hygiene poverty still exists. The finale of the week is the Hike for Hygiene fundraiser running in various locations across the country. Participants can register their fundraising activity on thehygienebankireland.ie and are encouraged to use the hashtag #NationalHygieneWeekto help raise awareness across all social channels.
Hygiene poverty is the inability to afford many of the everyday hygiene items that most of us take for granted. It can affect anyone in financial difficulty and results in people going without hygiene products in order to prioritise rent, bills or food. It can have serious implications for an individual's health, increasing their risk of contracting or spreading illnesses as well as negatively impacting one's mental health and wellbeing. Hygiene poverty exists in Ireland and can result in parents reusing dirty nappies, whole households sharing one toothbrush, and being unable to wash clothes when necessary.
To tackle hygiene poverty, The Hygiene Bank Ireland partners closely with organisations that are embedded in Irish communities to freely provide hygiene and household cleaning products. These Community Partners include family resource centres, women's refuges and homeless charities. Since its establishment in 2019, The Hygiene Bank Ireland has delivered over 21 tonnes of toiletries to 36 organisations across Ireland. To combat increased levels of unemployment felt throughout the pandemic, Sorcha Killian, Head of Finance said: "Thanks to huge support from the public, we were able to respond to the increased levels of hygiene poverty within our local communities and provided more hygiene items within the first quarter of 2021 than we had throughout 2020."
Launching National Hygiene Week Ciára Dalton, Head of Campaigns said: "Hygiene Poverty is a hidden form of poverty that is affecting people all across Ireland. At The Hygiene Bank Ireland, we want to raise awareness of hygiene poverty, reduce the stigma surrounding it and work to ensure that everyone in Ireland has access to hygiene products no matter their circumstances. By understanding and challenging hygiene poverty, you can support The Hygiene Bank Ireland in tackling hygiene poverty for all."
You can support The Hygiene Bank Ireland by:
Donating products to a local Drop Off Point
Donating through their iDonate page
Hosting a one-off hygiene drive at work or school
Volunteering for a local THBI Project
To find out more visit: www.thehygienebank.ie/nhw or email [email protected].