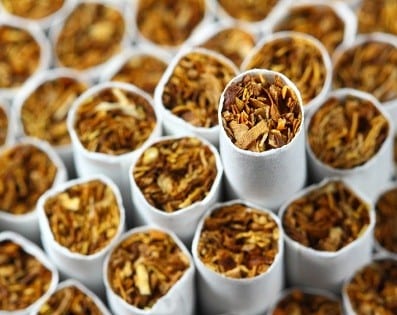 ONE of the country's largest vaping companies BAT Ireland is launching its VERIFY campaign in thousands of shops across Ireland to help retailers prevent the sale of tobacco and vapour products to those aged under 18.
The VERIFY campaign provides retailers and their staff with information and practical materials about why tobacco and vapour products should only be sold to adults. The campaign comes following a seven year delay by the Government to introduce legislation to ban sales to under 18 sales for vapour products, bringing them in line with tobacco products.
Over 3,000 retailers across the country, including 135 shop owners and their staff in Limerick will be provided with posters, stickers and other materials to display at the point of sale, as well as training on how to prevent nicotine products from being purchased by under-18s.
The sale of tobacco products to under 18s has long been illegal. A ban on the sale of vapour products to under 18s has been in the last two Programmes for Government and the Bill containing the proposed measure has been on the Legislative Agenda since 2014, but has yet to be published.
BAT Ireland's Country Manager Simon Carroll said that while his company awaits the legislation, VERIFY will help to ensure that retailers and their staff are aware of best practice.
"The ban on sales to under-18 needs to be a priority for the Government. The UK introduced a ban six years ago, which is the same amount of time Ireland has spent examining the issue. We're now one of the few EU countries without a ban.
"While we await legislation, we believe that our new VERIFY awareness programme and retailer training will help to ensure that vaping and other nicotine products are only sold to smokers over the age of 18. All of our VUSE vapour product branded materials will now display the VERIFY icon on them, clearly showing that our products are only for those over 18. This reinforces our long-standing commitment to only direct our products to adults, as set out in our International Marketing Principles.
"The international evidence shows that regular vaping by young people remains low, but we believe it's important that this law is introduced as quickly as possible to ensure that vaping remains an adult-only activity.".
According to the National Drug and Alcohol Survey (NDAS) published last month, the average Irish vaper is age 35 plus, with low regular use reported in the 15-24 age bracket.
Carroll said: "Vaping has helped 93,000 smokers give up cigarettes for good. Vaping is a better and less risky alternative to smoking, and has an important role to play in reducing tobacco-related harm. According to the last Healthy Ireland Survey by the Department of Health, vaping was used by 38% of successful quitters, compared to the 10% who used NRT. Almost four times as many successful quitters used vaping."
Seamus Griffin, CEO of Londis, said that Verify has been of huge assistance to his staff.
"Verify helps to ensure that our staff know what to do when it comes to seeking proof of age, ensuring that ID is valid and taking the other necessary steps to prevent any young person from accessing these products," Griffin said.
"As a sector we have always treated vaping as an over-18s product. While we don't see it as a major issue, a formal ban is long overdue."