THE new single from Dylan Flynn & The Dead Poets is 'Everything will be OK'. One of the hardest working bands in the city, this release is the fourth single of 2021, and is part of their 'crazy, how we live like this' collection
Self recorded and produced and released on the BitDepth label 'Everything will be OK' has strong melodies and a late 1990's indie guitar band influence.
Flynn – "This track is the first track we have ever released that wasn't played live first. I think that allowed us to experiment with new ideas in the production, which overall led to us creating a fresh sound. If you listen to this next to any of the tracks that came before it, it sounds very different."
Sign up for the weekly Limerick Post newsletter
So far in 2021, the band has gained nearly 25,000 streams on Spotify. They have also been played on stations such as Today FM, RTE 2XM and Spin SW. The lads supported The Frank and Walters at Féile Forever to a full house recently and have their own headline show Upstairs in Dolans on Friday October 15.
STREAM / SUPPORT HERE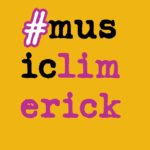 MusicLimerick – New Music Favourites is a Spotify playlist of some of the fine music being produced by Limerick artists over the last 12 months.
Follow the playlist HERE