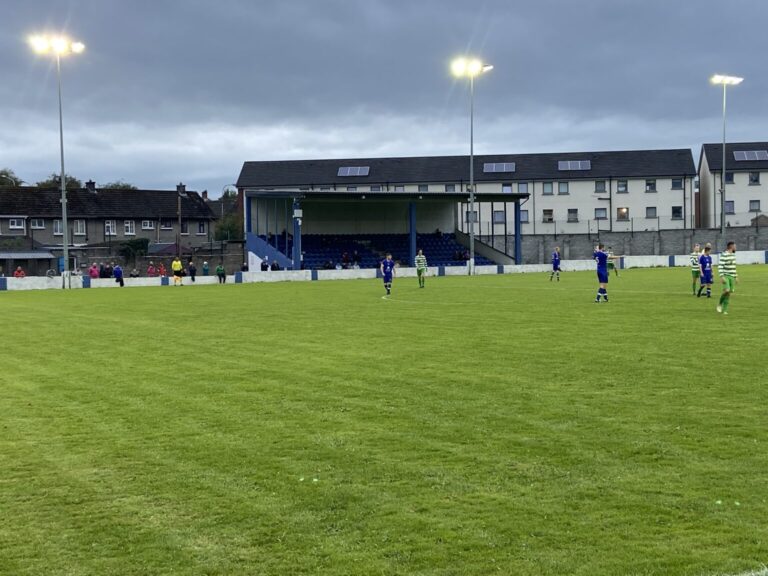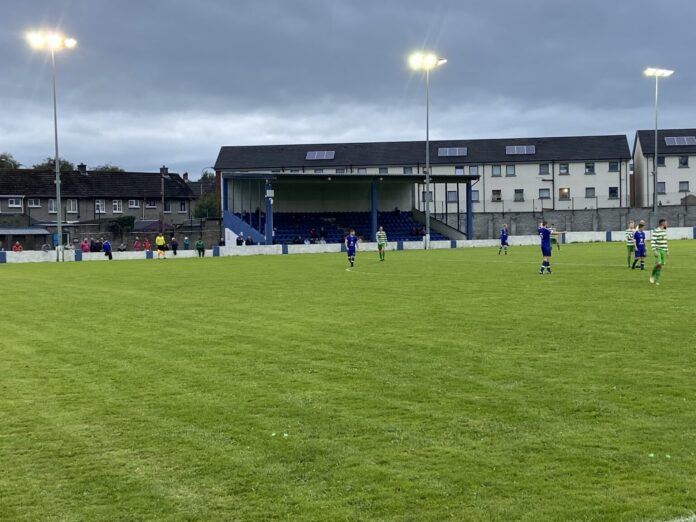 Ballynanty Rovers are through to the quarter-final of the Tuohy Cup following a hard-fought 0-1 victory over Coonagh United at Jackman Park. In fact, describing the win as hard fought would be an understatement considering Dave Dunphy's side spent virtually the whole second half with nine players after the dismissals of both Liam Brock and Thomas Byrnes.
Ballynanty were the better side from the start and Eddie Byrnes, who is enjoying a prolific season in front of goal, tested Josh Sheahen on two occasions but the goalkeeper was equal to both. Balla had a goal disallowed when Jake Dillon tapped home from a rebound after Dave Donnan's effort hit the post, but linesman Donal Power had his flag up quickly.
Moments later, Coonagh were living dangerously when they failed to sufficiently clear a long throw in and former Ballynanty player Ronan Ryan miscued a clearance onto the crossbar. Coonagh playmaker Joey Sheahen had his side's first chance as he latched onto a long searching ball but he sliced a right-footed shot wide.
With less than 10 minutes before half-time, referee Stephen Rooney dismissed right-back Liam Brock for two bookings which forced a re-shuffle from Dunphy. He pulled wingers Byrnes and Adrian Power into midfield to form a narrow 4 with Aidan Hurley and Dave Donnan with Thomas Byrnes reverting to right-back.
Immediately, a superbly waited through ball from young right-back Sean Hartney was taken under control by Ger Myles but the ever-reliable striker blazed over the crossbar. Coonagh netminder Sheahen was forced into action to save a goal bound free-kick from Power.
Subsequently, Coonagh switched off and Byrnes corner was flicked into the path of former Coonagh striker Eddie Radcliffe who made no mistake from close range.
Five minutes into the second period, things got worse for Dunphy and co as Thomas Byrnes was shown a straight red card for a rash tackle on the halfway line. Eddie Byrnes was instructed to stay up front to provide an outlet to relieve the expected pressure with Donnan, Hurley and Power sitting in front of a solid back four.
However, the onslaught that everybody in Jackman Park expected did not materialise as Coonagh failed to create clear goal scoring chances. Hartney's long range effort was beaten out by McNamara but Keith Doran and James O'Neill's side were guilty of wasting several crossing opportunities which either sailed over the crossbar or safely into the hands of McNamara.
The management duo introduced several substitutions including physical centre-forward Jack O'Donovan as they attempted to crowd the penalty area. Despite this, several basic errors including wasteful long range shots, foul throws and poor crossing resulted in little threat to the nine men of Ballynanty who were remarkably comfortable considering the two man deficit.
The only scare for Dunphy's side arrived with five minutes remaining when O'Donovan's shot was blocked by the commendable Dillon in the penalty area but Rooney brought a halt to proceedings to ensure Ballynanty Rovers were through to the quarter-final of the all Premier Division competition.
Coonagh United: Josh Sheahan, Sean Hartney (Ger Higgins), Kenneth Meehan, Ryan Earls (Niall Earls), Luke Doherty, Ronan Ryan, Joey Sheahan, Ian Considine (Barry Harnett), Eoghan O'Neill, Brion Moriarty (Jack O'Donovan), Ger Myles
Ballynanty Rovers: Stephen McNamara, Liam Brock, Jake Dillon, Adam Costelloe, Daragh Hughes, Aidan Hurley, Thomas Byrnes, Dave Donnan (John Connery), Adrian Power, Eddie Byrnes, Eddie Radcliffe (Seamus Maloney)
The post 9-man Ballynanty earn victory over Coonagh United In Tuohy Cup appeared first on Sporting Limerick.