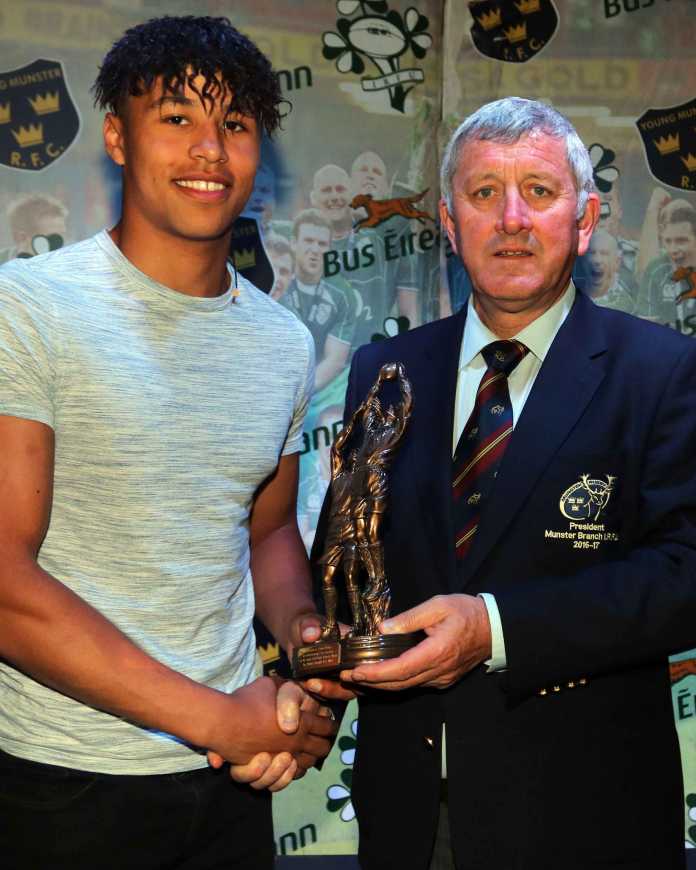 THE Young Munster and Munster Academy player turned heads over the weekend as he made his debut for the Irish sevens side at the HSBC Canada Sevens tournament in Vancouver.
The Irish sevens side that departed for Vancouver last week was vastly different to the squad that travelled to Tokyo last July, with the only olympians in the squad being captain Bryan Mollen, Mark Roche and Gavin Mullins.
The James Topping coached side was one of the youngest Irish sevens squads in recent memory with 22 World Series caps, compared to the Kenyans' 195 and Britain's 255.
Lots of new names were listed the squad ahead of the tournament, with one Irish U20's player in the form of Shane Jennings and three academy players, Ulster's Ben Moxham was joined by Leinster's Ed Kelly in the Squad and Munster's Conor Philips, who made his presents felt the most out of all of the newcomers.
Nine out of the 13-man squad made their debut for the Irish Sevens this weekend as they claimed their best finish in a World Series event for an Irish sevens side.
Wins over Hong Kong and Jamaica, along with a draw to Great Britain in the group stages, put Ireland in a great position after day 1.
However, key injuries within the squad disrupted Ireland's momentum before going into day 2. With losses to Hong Kong, Kenya and Great Britain in the final day of the tournament saw Ireland leave with a fourth place finish.
Munster Academy winger Conor Philips scored Ireland's only try in their 38 – 5 loss to Kenya, with the Limerick man showcasing some phenomenal pace in the games closing minutes. Take a look below:
Yet despite the bad luck suffered by the squad on Sunday, there was still a wealth of positives to be taken from the tournament as the squad prepares for the next stretch of the Canada Sevens Series.
Philips was the man to watch over the two days scoring four tries, the most scored by an Irish player throughout the tournament. His teammates Liam Turner, Mark Roche, Sean Kearns, Gavin Mullin and Shane Jennings kept the balance, all scoring two each.
Irish U20 and Ulster Academy winger Ben Moxham also crossed the line for Ireland when he handed a 12 – 7 defeat to Hong Kong, sending Ireland into the final four.
Despite this Ireland squads inexperience in the World Sevens circuit, they stacked up incredibly well against olympic level opposition. The only way is up for this Irish Sevens squad as they travel to Edmonton next weekend for the second HSBC World Sevens Series tournament of the year.
The post Limerick native Conor Philips shines in Irish Sevens debut appeared first on Sporting Limerick.