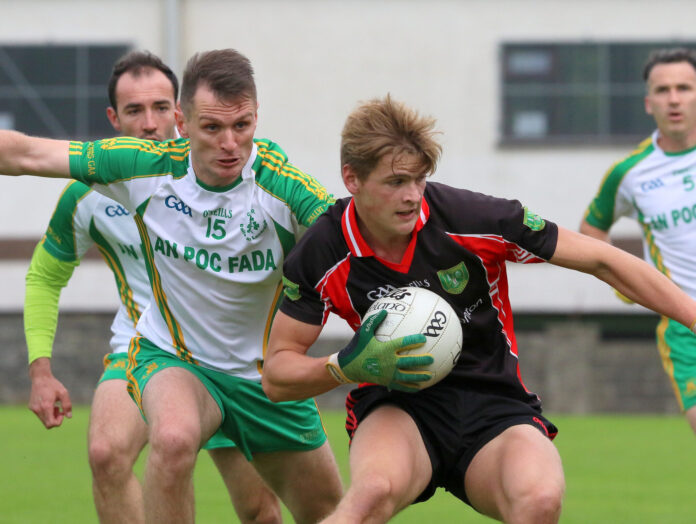 BALLYSTEEN are set to face defending champions Adare at the Bog Garden on Sunday September 26th at 1:00pm.
Ballysteen Senior football captain Shane Hallinan shared his thoughts with Sporting Limerick ahead of their quarter-final clash with defending champions Adare.
Sign up for the weekly Limerick Post newsletter
"They've won three counties in the last four years, It's Adare, we know what we're up against. Most teams in the county want to beat Adare…It's a big challenge but we're looking forward to it."
Ballysteen earned a one point victory over St Kieran in the group stages of the tournament but lost out to Galtee Gaels by five points the following week.
"We knew straight away after we came off that pitch that we didn't have the same intensity as we did in the St Kierans game, we knew our work rate wasn't where it had to be and we regathered straight away after that match, went back to training and really hit it hard. We knew our work rate had to be upped and it's as simple as that, we just didn't work as hard as Galtee Gaels on the night"
Ballysteen have had to make do without marquee forward Danny Neville this term but Hallinan believes the younger players in the squad have stepped up to the plate in his absence.
"They youth have really developed for us, it's a really young fresh team… the bones of that squad are 23 at the oldest, that's what really has helped us and we're in a good place that way"
Take a look at the full interview with the Ballysteen captain below:
The post Ballysteen captain Shane Hallinan expecting a tough task against Adare in SFC quarter-final appeared first on Sporting Limerick.