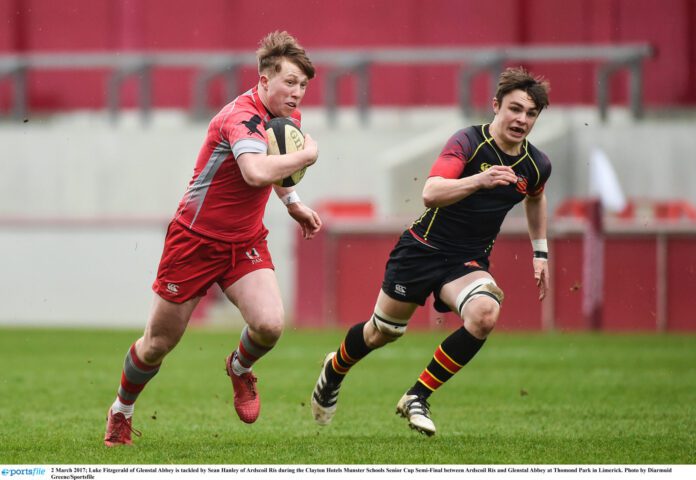 AS both school and club rugby returns for the 2021/22 season, we've picked out some of the most intriguing fixtures from the Munster schools, Munster Club U20 and Women's AIL.
The Munster schools season returns as the Limerick teams play their first round of friendly matches before the beginning of the Limerick City Cup. Crescent comp will face Bandon Grammar at home while Ardscoil Rís make the Journey to Glenstal Abbey.
Sign up for the weekly Limerick Post newsletter
2018 Limerick City Cup winners Rockwell host Castletroy College while St. Munchins send two XV's to Corbally to test their skills against Kilkenny College.
Schools Under 19 Friendlies: Wednesday 22nd of September
Crescent College Comp v Bandon Grammar School, in Crescent Comp at 2pm
Glenstal Abbey v Ardscoil Rís, in Glenstal at 2pm
Rockwell v Castletroy College, in Rockwell at 2pm
St. Munchin's v Kilkenny College, in Corbally at 2pm
St. Munchin's B v Kilkenny College B, in Corbally at 2pm
---
U20's club rugby returns this week as Ennis host Garryowen on Wednesday. Ul Bohs will make the journey across the city to Rosbrien, where they face Old Crescent.
North Under 20 League
Section B: Wednesday 22nd of September
Ennis v Garryowen, in Ennis at 7.30pm
Section B: Thursday 23rd of September
Old Crescent v U.L. Bohemian, in Rosbrien at 7.30pm
---
Wicklow host Old Belvedere in the opening fixture of the Energia Women's AIL this coming Friday, while most of the action takes place the following Saturday.
The UL Arena will host the AIL clash between UL Bohs and Cooke at 3pm, while Ballincollig, Blackrock and Malone RFC all host their opening AIL fixtures.
Energia Women's All Ireland League
Friday 24th of September
Wicklow v Old Belvedere, in Ashtown Lane at 8pm
Saturday 25th of September
Ballincollig v Suttonians, in Tanner Park at 3pm
Blackrock College v Railway Union, in Stradbrook at 3pm
Malone v Galwegians, in Gibson Park at 3pm
U.L. Bohemian v Cooke, in UL Arena at 3pm
The post FIXTURES | Schools & Club rugby fixtures for upcoming week appeared first on Sporting Limerick.