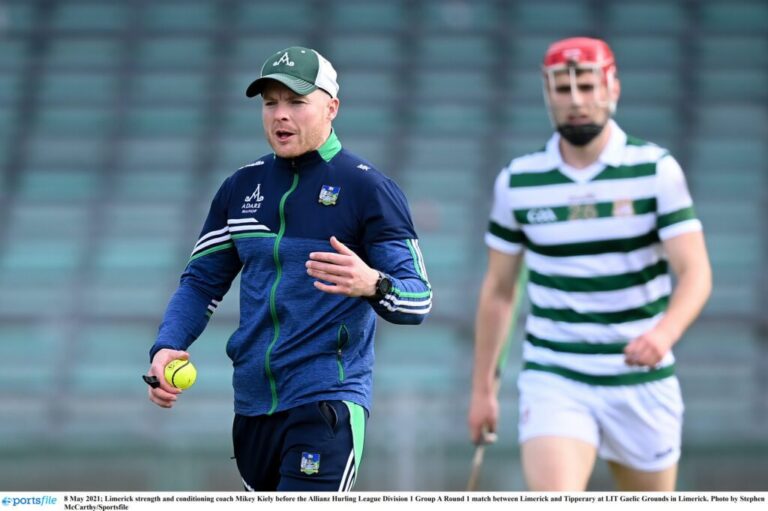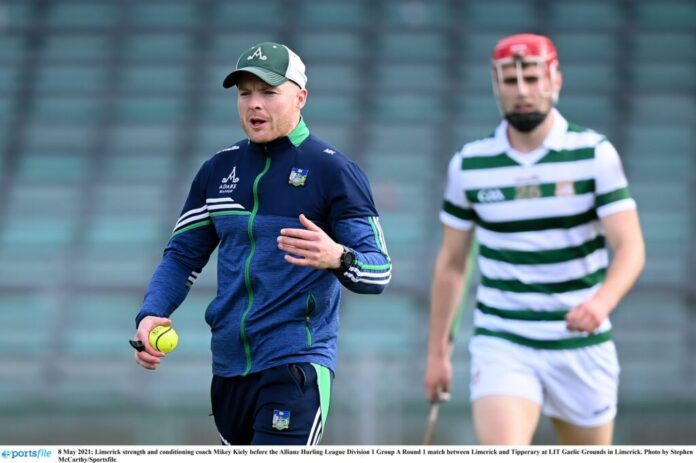 LIMERICK GAA have advertised the position of Strength and Conditioning coach for the upcoming season.
The Limerick Senior Hurling team have begun the process of replacing lead S&C coach Mikey Kiely with the Ballybrown man joining the Ulster Rugby set up.
In his two years in the role, Kiely helped Limerick to a brace of All-Ireland titles and and two Munster titles.
He replaced Joe O'Connor who was an integral part of Limerick's 2018 All-Ireland winning side who ended a 45-year famine for Liam MacCarthy honours.
In their advertisement, Limerick GAA stated they are looking for someone to take over as Lead Strength and Conditioning coach for the Senior Hurling Panel.
Limerick GAA currently have a vacancy for a Lead Strength and Conditioning Coach to cater for our Senior Hurling Panel. The position will be based at our Centre of Excellence in Mick Neville Park, TUS Gaelic Grounds and our GYM Facility in Limerick City.
Role Summary
The role will involve leading the development and management of the strength and conditioning programme for our Senior Hurling Panel. The successful candidate will be a vital part of a multi-disciplinary group creating a high performance training environment.
Key Responsibilities
• In conjunction with the Team Management set out an agreed programme for the Senior Hurling Panel.
• Work with the Medical team to ensure injury prevention and manage team loadings.
• Develop and manage programmes for prehab and rehab
• Manage day to day athlete monitoring strategies that include various sport technologies (i.e. GPS etc)
• Work with the team Sports Nutritionist to design meal requirements associated with team training, travel and any other dietary needs
• Develop and execute nutritional plans designed specifically for individual players to enhance on-field performance
• Ensure a safe and functional training environment for the weight room and other conditioning facilities
Essential Qualifications and Skill sets
• BSc degree or higher in Strength and Conditioning, Sport & Exercise Science or a related field
• Certified Strength and Conditioning Specialist (NSCA) and/or UKSCA Accredited Strength & Conditioning Coach
• 2+ years' experience working as the Lead Strength & Conditioning Coach in team sport settings
• First Aid Certification – include basic Cardiopulmonary Resuscitation (CPR) and Automated External Defibrillator (AED)
Desirable Qualifications
• MSc Strength and Conditioning or related field
• Experience in data collection, analysis and data supported decision making
Reply
Please reply with your CV to [email protected] before 5pm on Monday October 11th.
Limerick GAA Statement
Last week is was confirmed that John Kiely was set to extend his stay as senior hurling manager for another two years. The Galbally native has helped Limerick to three All-Ireland titles, three Munster championships and a pair of League titles since his appointment for the 2017 season.
Those who wish to apply should click on the link below.
The post All-Ireland champions Limerick seek new S&C coach after Kiely departure appeared first on Sporting Limerick.