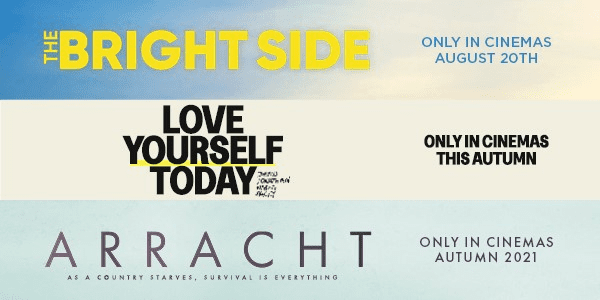 FOLLOWING on from international raves and awards, being selected as Ireland's official entry for the 2021 Oscars® and recently optioned for a Hollywood remake, Breakout Pictures are delighted to announce the release of Arracht in cinemas nationwide from Friday, October 15th.
The new Irish language feature film will screen in the Omniplex, Limerick, the Odeon Limerick and the IMC Clonmel and Thurles.
ARRACHT is a bracingly authentic and tender story about finding hope when all else is lost. It tells the story of Colmán Sharkey, a fisherman, a father, a husband, living on the wild shores of Connemara in 1845 as The Great Hunger descends. As land taxes rise and crops rot Colmán confronts his landlord, the night ends in deadly violence and Colmán is forced to go on the run, hunted for crimes he did not commit. As the years pass in solitude, Colmán returns to the mainland and encounters a young girl, Kitty and a life-saving friendship develops.
The film was shot entirely on location in Connemara with a beautiful score from Emmy-nominated Irish group Kíla and boasts a wide cast of Irish actors including Screen Daily's Star of Tomorrow nominee, Dónall Ó Héalaí in the starring role. ARRACHT is a stunning debut from writer-director Tom Sullivan that blends Ireland's tragic history with more modern elements of genre conventions, it is produced by Cúán MacConghail of Macalla Teoranta and backed by Screen Ireland and TG4.
ARRACHT has been optioned by Smuggler and Kingsgate Films for a Hollywood remake. Producers will be Greg Shapiro (The Hurt Locker, Zero Dark Thirty) along with Patrick Milling Smith and Brian Carmody. Speaking on the upcoming release and the recent deal, producer Cúán MacConghail commented "To have produced a film that moved Greg Shapiro and his team so much, that they wanted to option it is the stuff that dreams are made of. He has produced several of my top ten films of all time. Tom and I are so delighted."
Break Out Pictures will release ARRACHT nationwide on October 15th
#arrachtfilm