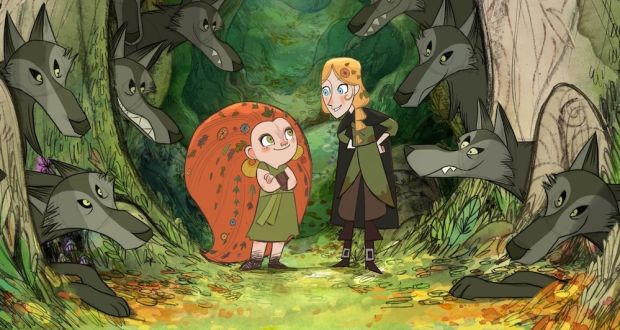 THE annual Bualadh Bos Children's Festival is under way and set to continue until Saturday October 16. Lime Tree Theatre and Belltable have an exciting programme of events for children and schools that will entertain the whole family.
"We hope the festival will bring some joy after a very difficult year for children and families," say organisers who want to encourage family audiences to return to Limerick's theatres in the safest manner.
Among the highlights this year is Family Day at Belltable (Saturday October 9).
Children's author Dave Rudden will kick off the day at 11am with a 40 minute talk aimed at firing up the creative juices of every child attending.
Families can also pick up a Modernist Trail map by OpenHouseLimerick and take a fresh look at the city for an hour or two.
The Human Library is a drop-in event in the Belltable Hub and a chance to meet four professional artists (Syrian musician Hala Jabar, aerial dancer Jennifer de Brún, children's author Dave Rudden and creative illustrator Duffy Mooney Sheppard. Children will have the opportunity to meet all four artists to ask questions, to explore, invent and to dream up some of their own artistic creations.
The Modernist Trail Map and The Human Library are free events.
Sign up for the weekly Limerick Post newsletter
The day concludes with a screening of Wolfwalkers from the celebrated Kilkenny film makers Cartoon Saloon. This is their fifth feature film and creates a nature themed adventure from history and mythology.
Wolfwalkers is set in 1650 during English colonial rule, a time when wolves stalked the land, hunter Bill is ordered by Cromwell to venture to an outpost and kill a roaming wolfpack before it reaches the city.
His daughter Robyn follows him into the woods where she meets a girl, Mebh, a legendary Wolfwalker who has a wolf form. Mebh can control the wolf pack, and the two girls team up, determined to find a way to save their tribe.
Throughout the day The Belltable Café will be open with a tasty family-friendly menu to enjoy in Belltable's immersive arts experience.
Bualadh Bos Children's Festival has many other events throughout the week with something for everyone to enjoy
Some highlights are: A theatre show by Barnstorm Theatre Company Alice and the Wolf, Riverbank Arts Centre presents A Very Old Man with Enormous Wings for families.
For schools: Glór's The Wild Atlantic Tales in Belltable. There are also streamed events into schools with Music Generation's Messin' In The Musical Metaverse, White: The Film and Potato Needs a Bath.
One streamed family show to watch out for is Hansel and Gretel complete with songs from Frozen and The Greatest Showman by Verdant Productions.
"This show is great fun and can be enjoyed from the comfort of your own couch."
For the very small kids the festival has a beautiful show by Anna Newell called I AM BABA and the Bualadh Bos On Tour programme presents a show by Manchán Mangan called Arán agus Im for 5th and 6th class pupils.
For a deeper dive into all that is happening, refer to www.limetreetheatre.ie
Organisers encourage families to book in advance as capacities are more limited than usual.
"Despite ongoing challenges due to the pandemic our team has rallied to present the best possible programme this October. We hope families and schools in Limerick city and county will engage and join in the fun. We encourage all grown-ups to have a look at the programme and book in advance due to limited capacities for many events."
Download the complete programme here …