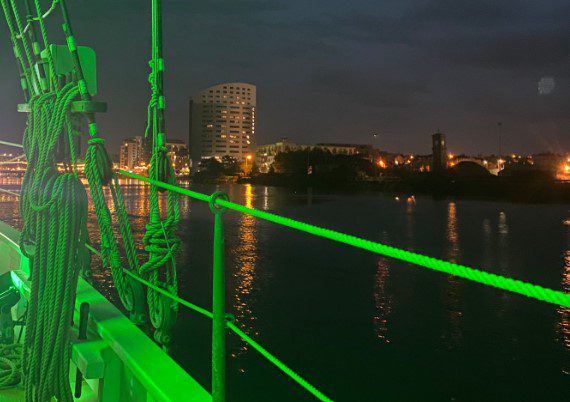 LIMERICK Council Chambers, King John's Castle, University of Limerick, Mary Immaculate College, the Technological University of the Shannon, Limerick School of Art and Design, Limerick Civic Trust, Limerick Maternity Hospital and the Clayton Hotel will all light up in green, as the Ilen, the last of Ireland's traditional wooden sailing ships, sails in to Limerick City at the Clayton Hotel at 7.30pm on Friday October 8th.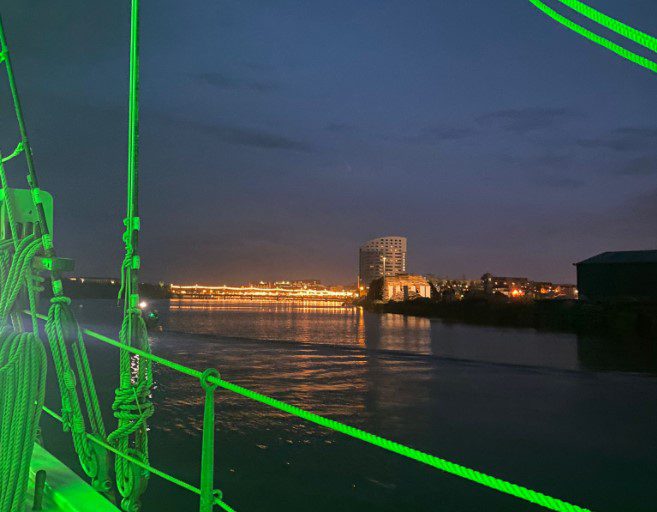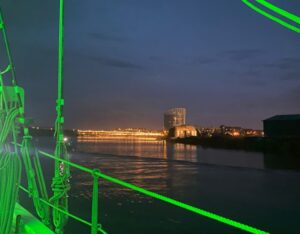 The Ilen will be illuminated in green and flanked by boats from the Civil Defence. On board the Ilen, Mayor of Limerick, Cllr Daniel Butler, will officially launch Limerick Mental Health Week with an act of commemoration for the 294 Limerick people who have lost their lives to Covid.
The Mayor will be joined by singer Emma Langford, Olympian Roisin Upton, and Limerick hurler, Adrian Breen, in laying 30 white roses on the River Shannon. Weather permitting, Emma Langford will perform three songs from on board the Ilen as part of the commemoration ceremony.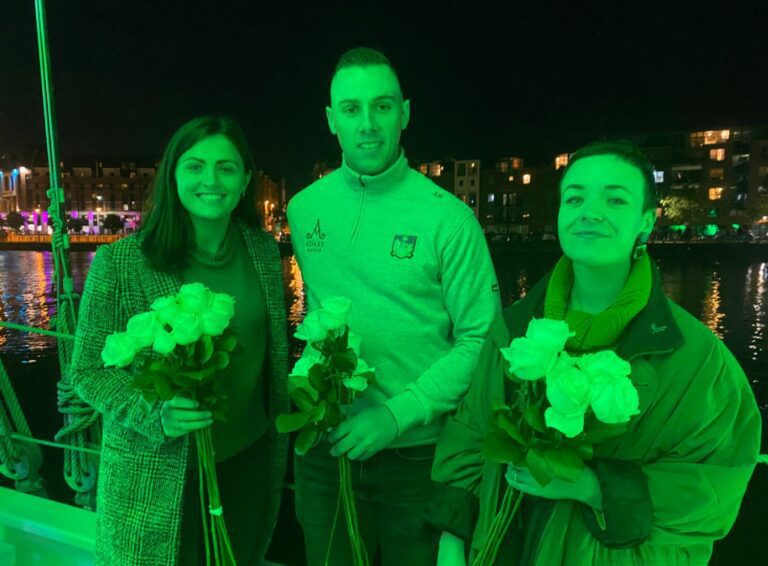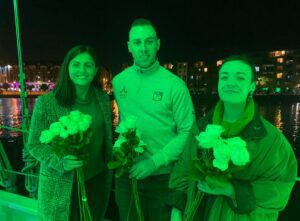 Due to Covid and public safety requirements, the public are asked not to gather for this event. However, the event will be live-streamed to the public via https://krisoft.pl/live/LIVE-EVENT-PAGE.html
Dr. Lisa O'Rourke Scott, Chair of Limerick Mental Health Association said: "This is a remarkable show of solidarity by landmark institutions across the city. All of these buildings, and the Ilen, are lit up in green as a symbol of the community coming together in our county colours to tackle the significant mental health challenges faced in Limerick."
"Limerick has the highest suicide rate in the country, and the highest rate of suicide among young adult males. Limerick Mental Health Association has seen demand for services more than double since March this year. In March 2021 they had 156 service users. As of July 31 2021, they had 365."
Mayor of Limerick Daniel Butler said: "We would like to use this launch to highlight the importance of the community coming together to openly discuss mental health – an issue of critical importance in Limerick. The past 18 months has proved challenging for many individuals in Limerick and Limerick Mental Health Association has seen a huge increase in the demand for services. Unfortunately, Limerick has the highest suicide rates in the country and more support is required in the county."